cut-to-length line 1.500 x 3 mm/5 t

MARIANI
Year of construction
1989
Location
D - Nordrhein-Westfalen
MACHINE DATA
Machine type:

cut-to-length line 1.500 x 3 mm/5 t
Manufacturer:

MARIANI
Year of construction:

1989
Condition:

good (used)
PRICE & LOCATION
Location:

D - Nordrhein-Westfalen
LISTING DETAILS
Listing ID:

A128-0224
Reference number:

0723/1803
Update:

22.11.2022
DESCRIPTION
5 t, Coil ID 508 mm
Cczooha
1.500 x 0,5 - 3 mm
SELLER
Contact person: Herr Klaus Lingemann
Silberkaute 4
57258 Freudenberg, Germany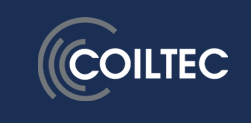 Die Firma COILTEC hat sich auf den weltweiten An- und Verkauf von Gebraucht- und Neu-anlagen zur Herstellung und Verarbeitung von Bändern, Blechen, Rohren und Profilen im Eisen- und Nichteisenbereich spezialisiert, also aus Stahl, Aluminium Kupfer/Messing und anderen Materialien. Wir vertreiben Walzwerkshilfsmaschinen, optimieren und modernisieren bestehende Anlagen in diesem Bereich. Zum Spektrum der Gebrauchtanlagen gehören z. B. Walz-gerüste kalt/warm, Walzenschleifmaschinen, Gießanlagen, Längs- und Querteilanlagen, Richt-maschinen, Haspeln und Bundhubwagen.
Weitere rechtliche Angaben
COILTEC Maschinenvertriebs GmbH

Geschäftsführer: Klaus Lingemann

Handelsregister: Amtsgericht Siegen, HRB 3993
USt.-Ident-Nr.: DE 153353128

Anschrift:
Silberkaute 4
D-57258 Freudenberg
Ortsteil Oberfischbach
These listings may also fit your interest.
Fumane, Italy
Used Bottling Line for Sale Bertolaso 7000 BPH 1999 for still and sparkling wine The bottling Line for Sale as a whole considering every component is very well maintained Clean and without obvious or compromising signs of wear The sparkling wine bottling line reaches an hourly speed of about 3000 BPH on the 0 75 formats Depalletizer The line starts with the Acmi automatic depalletizer model Rasar P130 with an electric roller pallet storage that manages the pallets automatically with two pallets ...
Italy
26 Gathering stations mod. 3680 complete of: 1 card gluer feeder Copy control 4312 Muller Martini mod.3714 Reject Gate Muller Martini mod. 3617 element Muller Martini mod. 3609 Jogger Stream cover feeder SF 2x Robatech MCS 38 hotmelt glue system tank 44 clamps Bkc8d0sns Muller Martini Binder Normbinder 3007 2 roughing stations 2 press units 2 hot-melt gluing stations Side glue and spine glue 1 Hotmelt Premelter 40 lt Muller Martini Three knife Zenith S mod. 3672 Stacker Bluestar Palletizer Maria...
Fumane, Italy
Used Complete Tetra Pak Line TBA 8 1000 This machinery is specifically for filling dairy products such as milk and was produced by Tetra Pak in 1995 It has all its necessary documentation including user manuals It also has its own safeguards to prevent accidents This is a complete line consisting of a Tetra Pak filler model TBA 8 1000 which is followed by a 2011 Mariani case packer The end of the line is a 1993 Mariani palletizer All conveyor belts are included Ceshlzbuxv
Fumane, Italy
Used Complete Tetra Pak Line TBA 8 500S This machinery is specifically designed for filling dairy products such as milk and was produced by Tetra Pak in 1995 It has all its necessary documentation including user manuals It also has its own safeguards to prevent accidents This is a complete line consisting of a Tetra Pak filler model TBA 8 500S and uses 0 5L Tetra Brik cartons The end of the line is a 1993 Mariani palletizer All conveyor belts are included Ink2zsx
Your listing has been deleted successfully