Veneer Splicer

Kuper

FW 630 Mini
Location
A - Niederösterreich
MACHINE DATA
Machine type:

Veneer Splicer
Manufacturer:

Kuper
Model:

FW 630 Mini
Condition:

used
PRICE & LOCATION
Price:

1,100 € ONO plus VAT
Location:

A - Niederösterreich
LISTING DETAILS
Listing ID:

A130-5292
Update:

12.10.2022
DESCRIPTION
Kuper FW 630 Mini


The ideal machine for small veneer quantities with the technical advantages of all KUPER zig-zag gluing machines: Discus discs with tolerance compensation mechanism. The gluing medium is a KUPER special glue thread.
The glue thread, which is automatically applied in a zigzag line, guarantees a
tight and firm joint connection.
The glue thread is applied during grouting
inwards during the pressing process, which prevents the adhesive medium from being
is no longer necessary.


Technical data:

Stender design 630 mm
Veneer thickness approx. 0.4 - 2.0 mm
feed rate approx. 7 m/min
Operating voltage 230 V, 50 Hz/60 Hz
Total connected load 110 VA
2ouagm
Space requirement 1050×905 mm = 0.95 m²
Total height 475 mm
Net weight 95 kg
Gross weight 110 kg

The advertisement was translated automatically. Translation errors are possible.
SELLER
Contact person: Herr Salomon Michael
Die Marchenfelderstr 13A
2281 Raasdorf, Austria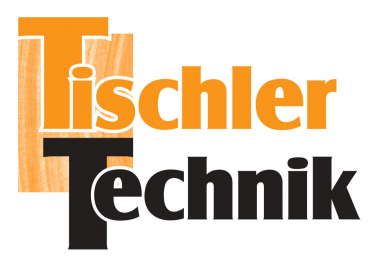 Vertrieb und Service von neuen und gebrauchten Holzbearbeitungsmaschinen
Weitere rechtliche Angaben
Sehr geehrter Geschäftspartner
Ab 25.05.2018 tritt die neue Datenschutzverordnung kurz DSGVO genannt in Kraft, darum informieren wir Sie über die Verarbeitung Ihre persöhnlichen bzw. Firmen Daten in unserem Unternehmen.
Wir erfassen zur Abwicklung unserer laufenden Geschäftstätigkeit folgende Daten in unserem System.
Name - Firmenname – Firmenadresse – Ansprechpartner- Rechnung und Lieferadressen – Telefonnummer – web siten und E-Mail Adressen.
Sollten Sie damit nicht einverstanden sein, bitten wir um Ihre Information.
These listings may also fit your interest.