Metal band saw

Bomar

workline 510.350 DGH
Year of construction
2021
Location
Sorge 54, 08412 Werdau, DE
MACHINE DATA
Machine type:

Metal band saw
Manufacturer:

Bomar
Model:

workline 510.350 DGH
Year of construction:

2021
Condition:

new
PRICE & LOCATION
Location:

Sorge 54, 08412 Werdau, DE
LISTING DETAILS
Listing ID:

A648-3508
Update:

21.11.2022
DESCRIPTION
The workline 510.350 DGH is a semi-automatic double mitre bandsaw in swivel frame design.
Equipment details:
- Double mitre 30° - 45° - 90° - 45° - 30°.
- Hydraulic full stroke vice
B088mezabu
- Infinitely variable saw band speed
- Infinitely adjustable saw feed and cutting pressure
- Automatic cutting pressure regulation
- Precision carbide saw band guides
- Powerful drive motor with 3kW
- Simple, easy to understand control system
- Control panel in ergonomic position
- Large dimensioned hydraulic unit
- Machine designed according to current CE standards and safety guidelines
inclusive:
- Microspraying device
- Hydraulic belt tension indicator

The advertisement was translated automatically. Translation errors are possible.
SELLER
Contact person: Herr Bernd Langer
Sorge 54
08412 Werdau, Germany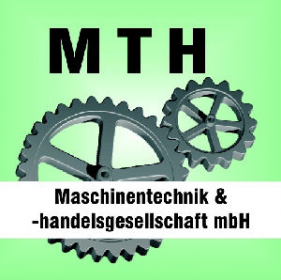 Handel & Vertrieb von Werkzeugmaschinen
Maschinenbau, -reparaturen und Maschineninstandsetzung
Import und Export von Maschinen
Neu- und Gebrauchtmaschinenhandel
Weitere rechtliche Angaben
MTH Maschinentechnik und -handelsgesellschaft mbH
Sorge 54
08412 Werdau

Geschäftsführer: Herr Bernd Langer

Registergericht: Amtsgericht Zwickau
Registernummer: HR 21514
Umsatzsteuer-Identifikationsnummer gemäß § 27 a Umsatzsteuergesetz: DE 236679211
These listings may also fit your interest.