Semi-automatic band saw with miter

Bomar

individual 520.360 DGH
Location
Sorge 49, 08412 Werdau, Deutschland
MACHINE DATA
Machine type:

Semi-automatic band saw with miter
Manufacturer:

Bomar
Model:

individual 520.360 DGH
Condition:

new
PRICE & LOCATION
Location:

Sorge 49, 08412 Werdau, Deutschland
LISTING DETAILS
Listing ID:

A381-3182
Update:

15.08.2022
DESCRIPTION
The machine individual 520.360 DGH is a semi-automatic double mitre band saw in two-column design. The mitre range of the saw extends from 30° left continuously to 30° right. The model individual 520.360 DGH has a hydraulic full stroke vice and an easy to use control in plain text display.
Standard equipment details
- Double mitre 30° - 45° - 90° - 45° - 30°
- Hydraulic full stroke vice
- Saw frame mounted on preloaded linear guides
- Infinitely variable saw band speed
- Infinitely adjustable saw feed and cutting pressure
- Automatic cutting pressure regulation
- Precision carbide saw band guides
- Powerful drive motor with 3,0 kW
- Modern control with plain text display and membrane keyboard
- Freely positionable control panel
- Large dimensioned hydraulic unit
Yruzb8
- Machine designed according to current CE standards and safety guidelines
inclusive:
Minimum quantity lubrication
digital mitre gauge
frame height adjustment at the control panel
price on request

The listing was translated automatically. Translation errors are possible.
DOCUMENTS
3813182.pdf

(PDF)
SELLER
Contact person: Herr Bernd Langer
Sorge 54
08412 Werdau, Germany
Last online: Today
Registered since: 2010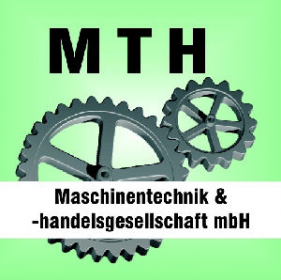 Handel & Vertrieb von Werkzeugmaschinen
Maschinenbau, -reparaturen und Maschineninstandsetzung
Import und Export von Maschinen
Neu- und Gebrauchtmaschinenhandel
Weitere rechtliche Angaben
MTH Maschinentechnik und -handelsgesellschaft mbH
Sorge 54
08412 Werdau

Geschäftsführer: Herr Bernd Langer

Registergericht: Amtsgericht Zwickau
Registernummer: HR 21514
Umsatzsteuer-Identifikationsnummer gemäß § 27 a Umsatzsteuergesetz: DE 236679211
These listings may also fit your interest.
Your listing has been deleted successfully