semi-automatic band saw, mitre R/L

Bomar

ergonomic 340.278 DGH
Location
Sorge 54, 08412 Werdau, DE
MACHINE DATA
Machine type:

semi-automatic band saw, mitre R/L
Manufacturer:

Bomar
Model:

ergonomic 340.278 DGH
Condition:

new
PRICE & LOCATION
Location:

Sorge 54, 08412 Werdau, DE
LISTING DETAILS
Listing ID:

A391-2381
Update:

15.08.2022
DESCRIPTION
Semi-automatic metal band saw with high cutting accuracy. With this machine 90° cuts, as well as mitre cuts, left up to 45° and right up to 30°, are infinitely variable possible. (Swivel range left 45° and right 60°)

Basic equipment:
- Large rotatable support table without wear! (The cutting channel of the saw band rotates with the mitre)
- band tension indicator
- hydraulic control of the cast iron saw arm
- hydraulic clamping of the workpiece via short stroke cylinder
- Height limitation of the saw frame by means of potentiometer from the control panel
- hydraulic cutting pressure regulation (solid material - pipe)
- Lowering of the saw arm via hydraulic cylinder; stepless adjustment
- Lifting of the saw arm manually after the cut
- easy manual shifting of the vice R/L
- electrical band tension control with saw band breakage control
- coolant pump with double feed to the saw band guides
- carbide saw band guides and guide rollers
- Bi - metal saw band M 42
- chip brush
Technical Data
● Cutting range:
round flat square
90° 278 340 x 275 275
45° R 260 320 x 255 230
30° R 155 145 x 115 115
Nisj7
45° L 205 145 x 275 180
Drive power: 1.5KW//400V//50 Hz
Belt speed: 20-120 m/min infinitely variable
Saw band dimension: 3125 x 27 x 0.9 mm
Remaining piece length: 20 mm
Smallest ø: 5 mm
Material support height: 775 mm
Dimension: 1700 x 1500 x 2100 mm
Weight: 410 kg

The advertisement was translated automatically. Translation errors are possible.
SELLER
Contact person: Herr Bernd Langer
Sorge 54
08412 Werdau, Germany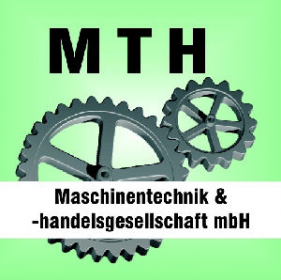 Handel & Vertrieb von Werkzeugmaschinen
Maschinenbau, -reparaturen und Maschineninstandsetzung
Import und Export von Maschinen
Neu- und Gebrauchtmaschinenhandel
Weitere rechtliche Angaben
MTH Maschinentechnik und -handelsgesellschaft mbH
Sorge 54
08412 Werdau

Geschäftsführer: Herr Bernd Langer

Registergericht: Amtsgericht Zwickau
Registernummer: HR 21514
Umsatzsteuer-Identifikationsnummer gemäß § 27 a Umsatzsteuergesetz: DE 236679211
These listings may also fit your interest.