Broaching machine, helical – vertical

FORST

RISZ 25x1600x500
Year of construction
1986
Location
D - Baden-Wuerttemberg
MACHINE DATA
Machine type:

Broaching machine, helical – vertical
Manufacturer:

FORST
Model:

RISZ 25x1600x500
Machine number:

133
Year of construction:

1986
Condition:

used
PRICE & LOCATION
Location:

D - Baden-Wuerttemberg
LISTING DETAILS
Listing ID:

A150-9705
Reference number:

Y 806
Update:

25.03.2022
DESCRIPTION
Force: 25 to
C0mlra8j
Stroke: 1600mm
1 broaching station, system 1417
Helical function defeatable, so machine can be used conventionally also!
SELLER
Contact person: Herr Timo Messer
Am Wolfsbaum 14
75245 Neulingen-Göbrichen, Germany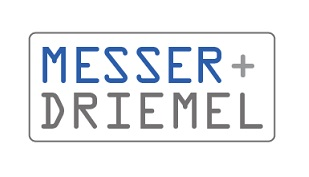 Als Spezialist für Räumtechnik ist die Messer Räumtechnik GmbH & Co. KG neben dem Lohnräumen und dem Bau von Räumwerkzeugen auf den An- und Verkauf von Räummaschinen und Räumwerkzeugen im In- und Ausland spezialisiert. Ob Horizontal-Räummaschinen, Vertikal-Räummaschinen, Nutzieh- oder Nutstoßmaschinen, Messer Räumtechnik ist Ihr Partner.
Wir bieten unseren Kunden das komplette Leistungsspektrum, so dass alle anfallenden Arbeiten in einer Hand liegen. Wir verkaufen nicht nur einzelne Maschinen sondern übernehmen z.B. auch komplette Lagerbestände, Konkursverwertungen, Firmenauflösungen und Demontagen.
Weitere rechtliche Angaben
Messer + Driemel Räumtechnik GmbH & Co. KG
Am Wolfsbaum 14
Germany | 75245 Neulingen-Göbrichen

Handelsregister: Mannheim • HRA 503909
USt.IdNr.: DE 237 097 787
Persönlich haftender Gesellschafter: Messer Verwaltungs-GmbH ‧ HRB 505675
These listings may also fit your interest.