Heating Table

Joos

HT3110
Condition
Ex-display machine
Location
D - Baden-Württemberg
MACHINE DATA
Machine type:

Heating Table
Manufacturer:

Joos
Model:

HT3110
Machine number:

1966190
Condition:

as good as new (ex-display)
PRICE & LOCATION
Location:

D - Baden-Württemberg
LISTING DETAILS
Listing ID:

A101-3309
Update:

08.09.2022
DESCRIPTION
Heating table HT3110

For tempering thermoplastic materials such as mineral plastics, acrylics, etc. to the required processing temperatures.

Jg7fuuuv7
Torsion-resistant base frame consisting of welded steel profiles. Movable on four rollers. Upper folding frame at the rear side rotatably mounted in a solid spherical bearing. Two aluminium heating plates black anodized maximum operating temperature 180 C. Temperature control by means of electronic controller in separate switch cabinet in the base of the table. The swivel movement is actuated by pneumatic cylinders located on the side. Four adjusting screws on the side for setting the material thickness.

The listing was translated automatically. Translation errors are possible.
SELLER
Contact person: Herr Reinhard Schatz
Langestraße 41
72285 Pfalzgrafenweiler, Germany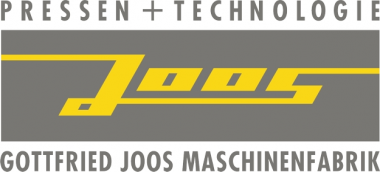 Firma Joos produziert seit über 80 Jahren hydraulische Pressen für internationale Kunden aus den Bereichen Automobil- und Flugzeugbau und der Holzindustrie.
Weitere rechtliche Angaben
Kommanditgesellschaft, Sitz Pfalzgrafenweiler
Registergericht: Stuttgart HRA 430405
Persönlich haftende Gesellschafterin
Gottfried Joos GmbH, Sitz Pfalzgrafenweiler
Registergericht: Stuttgart HRB 430279
Geschäftsführer: Jonas Joos, Reinhard Schatz
USt-ID-Nr. DE144252802
These listings may also fit your interest.
Your listing has been deleted successfully