Fluidbedseparator / Separation table

RW Recycling World GmbH

FBS 450 / FBS 600 / FBS 900
Year of construction
2022
Location
Durachstrasse 2, 8232 Merishausen, CH
MACHINE DATA
Machine type:

Fluidbedseparator / Separation table
Manufacturer:

RW Recycling World GmbH
Model:

FBS 450 / FBS 600 / FBS 900
Year of construction:

2022
Condition:

new
PRICE & LOCATION
Location:

Durachstrasse 2, 8232 Merishausen, CH
LISTING DETAILS
Listing ID:

A109-6519
Update:

03.10.2022
DESCRIPTION
To separate and sort after the specific weight from light and heavy fraction.
Useable for grain, nuts, etc. see PDF.
Type and size are selectable, depending on the product and throughput.
J9eefd8gh
At constant machine length, it is possible to choose between working width from:
450mm, 600mm, 900mm.
DOCUMENTS
1096519.pdf

(PDF)
1096519-2.pdf

(PDF)
1096519-3.pdf

(PDF)
1096519-4.pdf

(PDF)
SELLER
Contact person: Herr Robert Weber
Durachstrasse 2
8232 Merishausen, Switzerland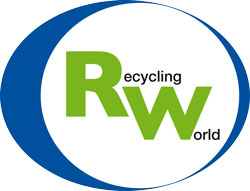 RW Recycling World GmbH, gegründet 2002, plant, installiert, fertigt Neu- und Gebraucht-Maschinen und Anlagen zur Trennung von Verbundstoffen und gemischten Materialien.
Unsere Geräte wie Kabelgranulier-Anlagen, Sichteranlagen, Sieb und Trenntischeinheiten, mit Vor- u. Nachgeschalteten Geräten(Mühlen, Zerkleinerer, Zyklon, Filteranlagen, etc.)sind weltweit im Einsatz zur Trennung von Kupfer/Kunststoff, Alu/Kunststoff, Kunststoff/Kunststoff, Leicht-und Schwergut aller Arten.
These listings may also fit your interest.