Busch 250-138 250m / h Rebuilt

Busch ( AZO )

250-138 (RC 250 B)
Location
D - Nordrhein-Westfalen
MACHINE DATA
Machine type:

Busch 250-138 250m / h Rebuilt
Manufacturer:

Busch ( AZO )
Model:

250-138 (RC 250 B)
Condition:

used
PRICE & LOCATION
Location:

D - Nordrhein-Westfalen
LISTING DETAILS
Listing ID:

A105-7924
Update:

18.09.2023
DESCRIPTION
Rotary vane vacuum pump oil circulation lubricated
Manufacturer: Busch
Type: 250-138 (RC 250 B)
Status: Refurbished
Warranty: 12 months
Cjzsffue
Suction capacity: ca.250m³/h
Ultimate pressure: approx. 20 mbar
Fuel: mineral oil
Accessories: Suction filter
Oil filling (mineral oil)
Instruction manual
Delivery time: ex stock
(subject to prior sale several available)

The listing was translated automatically. Translation errors are possible.
SELLER
Contact person: Mr Fabian Meier
Fürst-zu-Salm-Salm-Straße 21
46325 Borken, Germany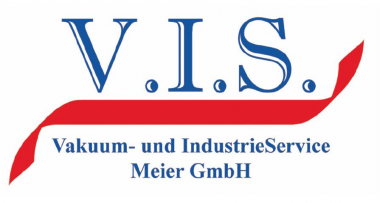 Herzlich Willkommen bei der
Vakuum- und Industrieservice Meier GmbH!

Als Dienstleister für fast alle Industriebereiche bieten wir Ihnen Hilfe zu kundenorientierten Problemlösungen in den Bereichen der Fertigung, Instandhaltung und Prozessoptimierung an.

Unser Schwerpunkt ist der Bereich Vakuumtechnik. Er umfasst die Vakuumerzeugung mit dem dazugehörigen Equipment wie Vakuumpumpstände und Vakuumkammern, Vakuumpumpenersatzteile und Sonderanfertigungen. Wir arbeiten hier mit allen namhaften Herstellern zusammen und können Ihnen somit unabhängig die optimale Lösung bieten.

Aufgrund unseres großen Lieferanten- und Kundenspektrums sind wir in der Lage, auch Maschinen, Anlagen und Dienstleistung anzubieten, die außerhalb unserer eigenen Fertigung liegen.

Eine kostengünstige Alternative zum Neukauf ist der Einsatz von Gebrauchtgeräten mit Gewährleistung wie z.B. Vakuumpumpen, vakuumtechnisches Zubehör, Messtechnik, und und und.

Unser Service beinhaltet jegliche Hilfestellung, damit Ihre Produktion störungsfrei und kostengünstig abläuft. Wartung so wie Reparaturen vor Ort und in unserer Werkstatt, Inzahlungnahmen, Leihpumpen und auch Support bei Problemlösungen können wir Ihnen anbieten.
These listings may also fit your interest.
Your listing has been deleted successfully