CNC Servicetechnik Sperling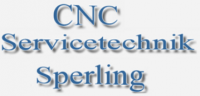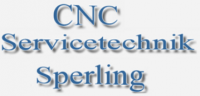 CNC Servicetechnik Sperling from Bochum:
Wir handeln und vermitteln Werkzeugmaschinen neu und gebraucht.
Unser Schwerpunkt ist der CNC Service für CNC Maschinen: Brenn-, Plasma-,Laser- und Wasserstrahlschneidanlagen
sowie Blechbearbeitungsmaschinen
Mr Christopher Sperling
Rutgerweg 8
44894 Bochum
Germany
Nordrhein-Westfalen
---
further legal information
Hauptbüro
CNC Servicetechnik Sperling
Inh. Christopher Sperling
Rutgerweg 8
44894 Bochum



Sitz der Gesellschaft: Bochum
Steuer-ID: DE 269204129

Inhaltlich Verantwortlicher gemäß § 6 MDStV: Christopher Sperling

Ausgewiesene Marken gehören ihren jeweiligen Eigentümern.
Wir übernehmen keine Gewähr für die Richtigkeit, Vollständigkeit und Aktualität der auf dieser Website befindlichen Informationen.
Wir übernehmen keine Haftung für den Inhalt verlinkter externer Internetseiten.
Discover more used machines
This dealer has been successfully verified and was awarded the Werktuigen Trust Seal.
Current classifieds & top offers:
Send inquiry to CNC Servicetechnik Sperling:
Used machines in the categories of:
More classifieds & machinery offers: