Drinking cabinet

Vötsch

VTL 125/200
Location
Einsteinstraße 8a, 46325 Borken, DE
MACHINE DATA
Machine type:

Drinking cabinet
Manufacturer:

Vötsch
Model:

VTL 125/200
Condition:

excellent (used)
PRICE AND LOCATION
Location:

Einsteinstraße 8a, 46325 Borken, DE
LISTING DETAILS
Listing ID:

A510-6183
Reference number:

21524
Update:

12.10.2021
DESCRIPTION
Vötsch heat and drying cabinet
Here we offer a Vötsch heat and drying cabinet.
Heating and drying cabinets VTL
Drying of flammable materials
In processes such as the drying of surface coatings,
Moulding lacquers and impregnating resins can release substances (e.g. solvents) which
with air to form an explosive mixture.
If an ignition source is simultaneously present, an explosion may occur.
Microprocessor-controlled
Temperature and program controller
Jumo dTron 04.1
Two-step controller with PID behavior,
digital display of setpoint/actual value of the
temperature, 10 programs, clear text display
Sizes VTL 125/200
Useful space dimensions:
width 1250 mm height 2000 mm depth 1250 mm
External dimensions, max:
width 2090 mm height 2889/3029 mm depth 1700 mm
Volume:
usable volume 3,125 m³
Steam space volume 4.615 m³
Weights:
Empty weight 1100 kg
Loading floor 400 kg
Load on floor verst. 1000 kg
Electrical power:
Heat output, standard 36.0 kW
Connected load, standard 39.0 kW
Nominal voltage 400V
Empty value, circulating air operation* at 250 °C 8.5 kWh/h
Empty value, exhaust air operation** at 250 °C 18.2 kWh/h
Temperatures
Nominal temperature 250°C
Temperature distribution, spatial
at 250°C (circulating air operation) ±3.5 K
Temperature distribution, spatial
at 250°C (exhaust air operation ± 4.5 K
Times:
Heating up time with circulating air to 250°C 25 min
Cooling time to 60°C from 250°C 60 min.
Recovery time to 250°C after 30 sec 3.0 min.
Bwwc93h
Recovery time to 250°C after 60 sec. 3.5 min.
Solvent quantity, max. at 250°C 71g
Air flow (hori
[...]

The advertisement was translated automatically. Translation errors are possible.
SELLER
Contact person: Frau Jessica Niestatek
Einsteinstraße 8a
46325 Borken, Germany
Last online: Yesterday
Registered since: 2012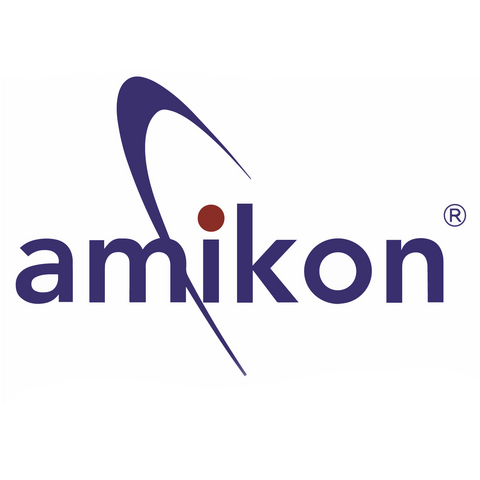 Die Amikon GmbH bietet den Ankauf und die fachgerechte Entsorgung Ihrer
Temperaturkammern, Klimaschränke oder Öfen an, mit und ohne Kühlmittel.

Sie verfügen über eine ältere Kammer, welche nicht mehr voll funktional ist oder sogar nicht mehr funktioniert und möchten diese kostengünstig entsorgen oder eventuell noch veräußern?

Oft ist die Instandsetzung und Wiederinbetriebnahme von älteren Kammern unwirtschaftlich, da eine Neuanschaffung im laufenden Betrieb oftmals sinnvoller ist.

Zumeist ist die bauliche Struktur noch sehr gut, die Steuerung-, Regel- und Messtechnik jedoch veraltet oder defekt.

Sofern die Struktur und der Prüfraum der Kammer / Schrank noch gut ist, kaufen wir diese für einen fairen Preis an.

Die erwirtschaftete Summe kann dann reinvestiert werden.

Damit wir Ihnen ein Angebot erstellen können senden Sie uns hierzu einfach folgende Information:

• Ein Foto des Typenschilds, der Front und des Prüfraums Ihrer Anlage
• Eventuelle Fehlermeldungen oder Mängel

Wir prüfen Ihre Informationen und machen Ihnen ein Angebot inklusive Abholung und ggf. Demontage.

Auf Wunsch bekommen Sie auch einen Entsorgungsnachweis von uns.
Weitere rechtliche Angaben
Amikon GmbH

Einsteinstraße 8a
46325 Borken

Geschäftsführer: Dirk Kleinfeld

Registergericht: Amtsgericht Coesfeld

Registernummer: HRB 10083
Steuernummer: 307/5885/1052
Umsatzsteuer-Identifikationsnummer gemäß § 27 UStG: DE814645334
TELEPHONE & FAX
Telephone: +49 2861 6869044
Fax: +4928616853090
These listings may also fit your interest.