Over Heat Protection throw Feürschutzanzug

Tesimax
Fixed price plus VAT
290 €
Location
D - Nordrhein-Westfalen
MACHINE DATA
Machine type:

Over Heat Protection throw Feürschutzanzug
Manufacturer:

Tesimax
Condition:

used
PRICE & LOCATION
Price:

290 € Fixed price plus VAT
Location:

D - Nordrhein-Westfalen
LISTING DETAILS
Listing ID:

A147-4120
Reference number:

4776
Update:

15.09.2022
DESCRIPTION
Tesimax heat protection cover set
Heat protection suits are an indispensable aid for all workers who are employed at particularly hot workplaces.
It provides the necessary safety to be able to approach the heat source largely without danger, it is often used for work under hot steam.
Nna0bhusi
Fields of application:
Wherever thermal risks exist, heat protection suits are worn.
They are used by the fire brigade as well as by metal workers who have to work with highly heated metals.
Furthermore, chemical industry workers wear this protective clothing to protect themselves during polymerization, for example.
In all fields of work of man-machine-systems, in which extreme heat radiation occurs, heat protective clothing must be used.

The advertisement was translated automatically. Translation errors are possible.
SELLER
Contact person: Frau Stephanie Parlitz
Dunkerstrasse 29
46325 Borken/Burlo, Germany
Last online: Today
Registered since: 2008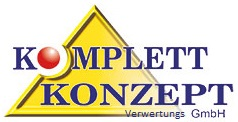 Willkommen bei der Komplett-Konzept Verwertungs GmbH

Die Komplett-Konzept Verwertungs GmbH ist ein dynamisches Unternehmen, das bereits auf eine mehr als 20 jährige Erfahrung in
den Bereichen Handel, Verwertungen, Betriebsauflösungen und Demontagen von Maschinen und Anlagen zurückblicken kann.
Bei uns finden Sie in verschiedenen Produktkategorien ein umfangreiches Sortiment.
Für Handwerk und Industrie, Maschinen und Anlagen aller Produktionsgruppen, Industrieküchen sowie Labor- und Medizintechnik.


Die Nr.1 vom Profi für Profis !
Weitere rechtliche Angaben
Komplett Konzept Verwertungs GmbH
diese vertreten durch den Geschäftsführer Stephanie Parlitz
Dunkerstr. 29
46325 Borken
Deutschland

USt-IdNr.: DE290006977
eingetragen im Handelsregister des Amtsgerichtes Amtsgericht Coesfeld
Handelsregisternummer HRB 14522
Your listing has been deleted successfully