Water Jet Cutting Machine

TCI cutting

SM-S (Standard)
Type of offer
New machine
MACHINE DATA
Machine type:

Water Jet Cutting Machine
Manufacturer:

TCI cutting
Model:

SM-S (Standard)
Condition:

new
LISTING DETAILS
Listing ID:

A593-7922
Reference number:

1380-61787
Update:

30.06.2022
DESCRIPTION
z-travel:200 mm

Article: Waterjet cutting machine
Manufacturer: TCI cutting
Type: SM-S (Standard)
Year of manufacture: New
dimensions SM-S 3015: 3.000x1.500x200 mm
dimensions SM-S 3020: 3.000x2.000x200 mm
dimensions SM-S 4020: 4.000x2.000x200 mm
dimensions SM-S 6020: 6.000x2.000x200 mm
Profitability and accessibility are the principal characteristics of these SM-S machines, capable to satisfy most common cutting requirements.
It offers the possibility to use multiple cutting arms independently while cutting any geometric shape.
Maximum thickness of the workpiece: 200 mm
Maximum permitted load: 790 kg/m2
Number of cutting heads: 1
Maximum simultaneous positioning speed: 85 m/min
Maximum cutting speed: 20 m/min
Machine tolerance in accordance with VDI/DGQ 3441: ± 0.05 mm/m
Repeatability precision: ± 0.025 mm/m
Gxpcqc
Please, contact us for getting more information and pictures on mail(at) or
SELLER
Contact person: Herr Dirk Vierkotten
Otto-Brenner-Strasse 5
51503 Rösrath / Köln, Germany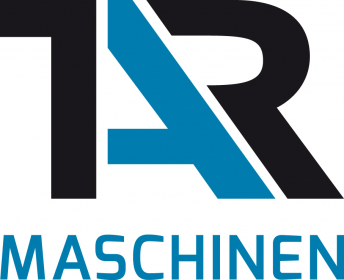 In unserem Angebot finden Sie gebrauchte Mehrspindel-Drehautomaten der Hersteller Alfred H. Schütte, Tornos, Gildemeistern und INDEX sowie Einspindel-Drehmaschinen der Hersteller Traub, Tornos und INDEX und Gildemeister und mehr.

Unser Handelsprogramm erstreckt sich von der Werkzeugmaschine bis zu deren zugehörigen Peripherieprodukte und Dienstleistungen, welche Sie auf unsrer Webpräsenz www.tar-mc.com entdecken können.

Besichtigen Sie die unter Strom stehende Maschinen in unseren Werkhallen in der Nähe des Flughafens Köln.
Weitere rechtliche Angaben
TAR-Maschinen OHG
Otto-Brenner-Straße 5
D-51503 Rösrath/Köln
Tel.: +49 (0) 2205 919797
Fax: +49 (0) 2205 919798

Registergericht:
Amtsgericht Köln HRA 26059

Geschäftsführende Gesellschafter:
Brigitte Vierkotten,
Dirk Vierkotten, Dipl.Wirt.-Ing., Vertriebs-Ing. (VDI)

Umsatzsteuer-Identifikationsnummer gemäß § 27 a Umsatzsteuergesetz:
DE260597507
TELEPHONE & FAX
Telephone: +49 2205 9419284
Fax: +492205919798
MEMBER
This dealer is a member of the Fachverband des Maschinen- und Werkzeug-Großhandels e.V. (German association of machine and tool wholesalers) .
The association was founded in Berlin in the year 1910, as an independent representative for the interests of the industry. Member companies include technical equipment suppliers for the metal, wood and plastics processing industries.
These listings may also fit your interest.