Folding Machine

Stahl

T 50/4-KB-F
Year of construction
1991
Location
Bachstr. 6, 71263 Weil der Stadt, DE
MACHINE DATA
Machine type:

Folding Machine
Manufacturer:

Stahl
Model:

T 50/4-KB-F
Year of construction:

1991
Condition:

excellent (used)
PRICE & LOCATION
Location:

Bachstr. 6, 71263 Weil der Stadt, DE
LISTING DETAILS
Listing ID:

A592-0792
Reference number:

ST210017A
Update:

30.05.2022
DESCRIPTION
width 50 cm
age 1991
flat pile feeder
counter EVZ
4 folding pockets in the parallel fold section
following knife shaft
noise absorbing hood
2ta2qy
1 folding knife in the cross fold section
stream delivery
Delivery time: immediately
SELLER
Contact person: Herr Peter Altmann
Bachstr. 6
71263 Weil der Stadt, Germany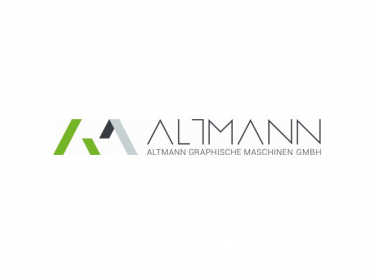 Gebrauchtmaschinen für Druck und Weiterverarbeitung mit der Erfahrung aus drei Generationen.
Second-hand equipment for printing and finishing with the experience of three generations.
Machines d'occasion pour impression et façonnage avec l'expérience de troi générations.
Maquinaria usada para impresión y encuadernación con la experiencia de tres generaciones.
Weitere rechtliche Angaben
Anschrift:

Altmann Graphische Maschinen GmbH
Bachstr. 6
71263 Weil der Stadt
Deutschland


Vertretungsberechtigte Geschäftsführer:

Werner Altmann
Peter Altmann

Registergericht:

Amtsgericht Stuttgart HR B 241602

Umsatzsteuer-Identifikationsnummer gemäß § 27 a UStG:
DE 145162386

Bankverbindung:

Landesbank Baden-Württemberg (LBBW)
Konto-Nummer: 2172644
Bankleitzahl: 600 501 01
BIC / S.W.I.F.T. - Code: SOLADEST oder: S.W.I.F.T.: SOLADEST600
IBAN: DE 98 6005 0101 0002 1726 44

Haftungshinweis/Disclaimer:

Wir stellen auf unseren Seiten verschiedenste Informationen zur Verfügung und haben sie sorgfältig geprüft und ausgewählt.

Wir weisen allerdings darauf hin, dass wir keine Gewähr für die Richtigkeit und der Vollständigkeit der hier angebotenen Informationen übernehmen können.

Dies gilt insbesondere für die aufgeführten Links, für deren Inhalte wir keine Verantwortung übernehmen können.

Sofern Sie mit uns per E-Mail Kontakt aufnehmen wollen, bitten wir Sie zu beachten, dass aufgrund der technischen Rahmenbedingungen im Internet bei diesen Nachrichten die Vertraulichkeit nicht gewährleistet ist; E-Mails können auch durch Dritte verändert werden oder verloren gehen.

Wir bitten Sie daher, uns auf diesem Wege keine vertraulichen Mitteilungen zu senden.

Wir danken für Ihr Verständnis.
TELEPHONE & FAX
Telephone: +49 7033 1244930
Fax:
These listings may also fit your interest.