Chuck

SMW, ROeHM, AROWA

unbekannt
Location
D - Baden-Württemberg
MACHINE DATA
Machine type:

Chuck
Manufacturer:

SMW, ROeHM, AROWA
Model:

unbekannt
Condition:

used
PRICE & LOCATION
Location:

D - Baden-Württemberg
LISTING DETAILS
Listing ID:

A143-4735
Update:

15.05.2023
DESCRIPTION
3-jaw chuck SMW, diameter 250 mm, bore approx. 75 mm, without flange.
3-jaw chuck make unknown, diam. 250 mm, bore approx. 95 mm, with flange and bayonet catch.
4-jaw chuck AROWA, type 200, diam. 200 mm, with mounting flange and 4 stud bolts, clamping range outside and inside, bore 55 mm.
Kdp3erpp
3-jaw chuck ROeHM, diam. 250 mm, with stud bolts
4-jaw chuck ROeHM, diam. 400 mm, bore diam. 136 mm, mounting: camlock bayonet lock, with individually adjustable clamping jaws
4-jaw chuck diameter 315 mm, bore diam. 100 mm, without flange.
3-jaw chuck FORKARDT, diameter 200 mm, with flange.

The listing was translated automatically. Translation errors are possible.
SELLER
Contact person: Herr Karl Schraag
Im Eisenhütle 6
74626 Bretzfeld-Schwabbach, Germany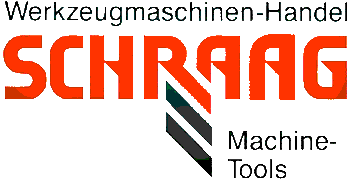 Die Firma Schraag GmbH beschäftigt sich seit 1978 mit dem Handel von Gebrauchtmaschinen für die Metallbearbeitung und präsentiert in ihrer Halle mit ca. 1000 m² Lagerkapazität ständig eine große Anzahl an modernen Maschinen. Gehandelt, überholt und modernisiert werden gebrauchte Produktions- und Werkzeugmaschinen der spanenden und spanlosen Formgebung sowie in konventioneller als auch in CNC-Ausführung.
Unsere Aktivitäten sind weltweit eingesetzt und durch unsere Verbindungen zu führenden Herstellern von Werkzeugmaschinen haben wir Zugang zu vielen Maschinen ab Standort.
Viele der lagerhaltigen Maschinen können nach Vereinbarung unter Strom besichtigt werden.
These listings may also fit your interest.
Your listing has been deleted successfully