Türsteüreinheit controller

Siemens

AC4010
MACHINE DATA
Machine type:

Türsteüreinheit controller
Manufacturer:

Siemens
Model:

AC4010
Condition:

new
PRICE & LOCATION
Price:

670 € ONO plus VAT
LISTING DETAILS
Listing ID:

A158-4444
Reference number:

2507
Update:

21.03.2022
DESCRIPTION
Siemens door control unit controller AC4010
Application
Door control unit for the connection of non-intelligent badge readers via RS485 with door monitoring/control function.
- Successor of the K24 and replacement for it
- Functionally compatible with DC2000 and K24 control units
Description
Bjmozqz3
The door control unit AC4010 is an intelligent controller for the connection of access card readers of the reader families Square, Mullion and Prestige. The control or monitoring of the doors to be controlled is carried out by the AC4010.
The AC4010 is stand-alone and has its own memory area for master data, access profiles and bookings or messages.
The digital inputs detect e.g. the door status or activate the door opening by push button. The output relays are used to control the door opener or to activate an alarm.
The local routine function allows the creation of user-specific test and reaction functions based on badge data or event-dependent states of the digital inputs.
The AC4010 is designed for connection to the SIPORT NT Light, SIPORT NT Access, SIPORT NT Light T&A and SIPORT OS NT T&A access control, time & attendance and time & attendance systems.
AC4010 Door control unit, complete unit 24 Volt
Functions and features according to AC4000,
but 24 Volt power supply
Features and functions:
- Door control unit for the connection of badge readers for access control and time recording.
- Abges

The advertisement was translated automatically. Translation errors are possible.
SELLER
Contact person: Frau Stephanie Parlitz
Dunkerstrasse 29
46325 Borken/Burlo, Germany
Last online: Today
Registered since: 2008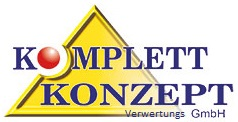 Willkommen bei der Komplett-Konzept Verwertungs GmbH

Die Komplett-Konzept Verwertungs GmbH ist ein dynamisches Unternehmen, das bereits auf eine mehr als 20 jährige Erfahrung in
den Bereichen Handel, Verwertungen, Betriebsauflösungen und Demontagen von Maschinen und Anlagen zurückblicken kann.
Bei uns finden Sie in verschiedenen Produktkategorien ein umfangreiches Sortiment.
Für Handwerk und Industrie, Maschinen und Anlagen aller Produktionsgruppen, Industrieküchen sowie Labor- und Medizintechnik.


Die Nr.1 vom Profi für Profis !
Weitere rechtliche Angaben
Komplett Konzept Verwertungs GmbH
diese vertreten durch den Geschäftsführer Stephanie Parlitz
Dunkerstr. 29
46325 Borken
Deutschland

USt-IdNr.: DE290006977
eingetragen im Handelsregister des Amtsgerichtes Amtsgericht Coesfeld
Handelsregisternummer HRB 14522
These listings may also fit your interest.