For CNC plasma and flame cutting equipment

SIDEROS

Absaugsystem Typ ECO 4 HC, max. 5000m³/h
Fixed price plus VAT
6,990 €
Year of construction
2013
Location
D - Nordrhein-Westfalen
MACHINE DATA
Machine type:

For CNC plasma and flame cutting equipment
Manufacturer:

SIDEROS
Model:

Absaugsystem Typ ECO 4 HC, max. 5000m³/h
Year of construction:

2013
Condition:

new
PRICE & LOCATION
Price:

6,990 € Fixed price plus VAT
Location:

D - Nordrhein-Westfalen
LISTING DETAILS
Listing ID:

A727-179
Update:

07.02.2022
DESCRIPTION
For CNC plasma and flame cutting machines
1 piece Sideros extraction system type ECO 4 HC, max. 5000m³/h
for plasma and flame cutting machines
for suction cutting table from 1,5 m width (at 500 mm module width)
APPLICATION
Dust and fume extraction on plasma and flame cutting machines (plasma up to 130 Amp.). Cutting of steel and stainless steel sheets.
Extraction and filter system with integrated
ventilator, automatic, dust load dependent
Vfhuuekl
filter cleaning, Siemens Simatic
plant control and PTFE membrane filter.
The system is designed for a
volume flow of max. 5.000 m3/h and
a static pressure of max. 2.500 Pa.
Filter class M with a filtration efficiency of >
99.9 % (BIA use category U,S,G,C).
Dimensions:
Height: 2.100 mm
Depth: 1.413 mm
Width: 1.413 mm
Weight: 620 kg
Air inlet: NW 200 - 250 mm
Price 6.990,00 EUR
(Price + VAT ex works, without piping, installation and commissioning)

The advertisement was translated automatically. Translation errors are possible.
SELLER
Contact person: Herr Christopher Sperling
Rutgerweg 8
44894 Bochum, Germany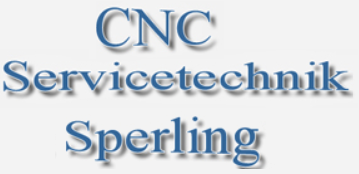 Wir handeln und vermitteln Werkzeugmaschinen neu und gebraucht.
Unser Schwerpunkt ist der CNC Service für CNC Maschinen: Brenn-, Plasma-,Laser- und Wasserstrahlschneidanlagen
sowie Blechbearbeitungsmaschinen
Weitere rechtliche Angaben
Hauptbüro
CNC Servicetechnik Sperling
Inh. Christopher Sperling
Rutgerweg 8
44894 Bochum



Sitz der Gesellschaft: Bochum
Steuer-ID: DE 269204129

Inhaltlich Verantwortlicher gemäß § 6 MDStV: Christopher Sperling

Ausgewiesene Marken gehören ihren jeweiligen Eigentümern.
Wir übernehmen keine Gewähr für die Richtigkeit, Vollständigkeit und Aktualität der auf dieser Website befindlichen Informationen.
Wir übernehmen keine Haftung für den Inhalt verlinkter externer Internetseiten.
These listings may also fit your interest.