Cadax 500

Schubert

Cadax 500
Year of construction
1985
Location
D - Nordrhein-Westfalen
MACHINE DATA
Machine type:

Cadax 500
Manufacturer:

Schubert
Model:

Cadax 500
Machine number:

Cadax 500
Year of construction:

1985
Condition:

used
PRICE & LOCATION
Location:

D - Nordrhein-Westfalen
LISTING DETAILS
Listing ID:

A862-292
Update:

29.08.2022
DESCRIPTION
Cadax 500 to.
complete plant
Price on request
The machine is equipped with:
Length stop with gear motor and measuring system
clutch-brake combination, hydraulic
Hydraulics Rexroth
Cyr70u
Knife installation device
Material chute with 3 channels
1 x feeding system consisting of transport roller belt, for 6 m bars
1 x V-feeder for 6 m bars

The listing was translated automatically. Translation errors are possible.
DOCUMENTS
862292.pdf

(PDF)
SELLER
Contact person: Herr Andre Baumann
Scharpenberger Str. 94
58256 Ennepetal, Germany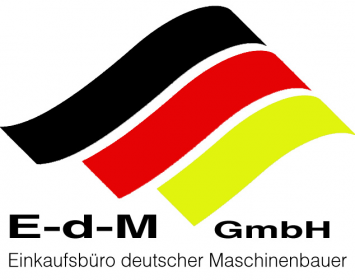 Die Firma E-d-M GmbH im Verbund mit den Firmen Schubert und EXNER Pressentechnologie.

Die Firma E-d-M GmbH stellt sich als Einkaufsbüro für den deutschen Maschinenbau vor. Wir bieten Maschinen und Komponenten aus unserer Entwicklung zur Verwendung im allgemeinen Maschinenbau. In Verbindung mit unseren Darstellungen in Katalogen, Broschüren und im Internet sind wir auch in der Lage Sonderprodukte oder spezielle Kundenwünsche auf Anfrage zu berücksichtigen. Im Firmenverbund stehen uns Konstrukteure und eine eigene Fertigung bis hin zur Großmaschinenmontage zur Verfügung.

Zu unseren Aufgaben gehört die Beschaffung der von unseren Kunden gewünschten Artikel. Auch außergewöhnliche Wünsche werden wir zu Ihrer Zufriedenheit erfüllen. Ein großer Teil unserer Produktpalette ist u. a. die Beschaffung/Bereitstellung von

* Betriebseinrichtungen

* Betriebsmitteln

* Maschinen

* Ladungssicherung
These listings may also fit your interest.
Your listing has been deleted successfully