Combined heat and power (CHP) 2 x 218 kW

SCANIA

DC 1254
Year of construction
2007
Location
Werner-von-Siemens-Str. 36, 76694 Forst, DE
MACHINE DATA
Machine type:

Combined heat and power (CHP) 2 x 218 kW
Manufacturer:

SCANIA
Model:

DC 1254
Year of construction:

2007
Condition:

excellent (used)
PRICE AND LOCATION
Location:

Werner-von-Siemens-Str. 36, 76694 Forst, DE
LISTING DETAILS
Listing ID:

A510-2475
Update:

22.11.2021
DESCRIPTION
Scania combined heat and power unit in soundproofed special container
Manufacturer: Scania
Engine type: DC 12
Variant: A 03P
Fuel type: vegetable oil / heating oil ( diesel
Electrical power: 218 x 2 kW (electrical)
Thermal power: approx. 500 kW (thermal)
Xbyjyyl
Number of cylinders: 6
Length (mm): 10000
Width (mm): 5600
Height (mm): 2550
Weight (kg): approx. 13000
Operating hours: approx. 11000
Commissioning: 2007
Location: 76694 Forst, Germany

The advertisement was translated automatically. Translation errors are possible.
SELLER
Contact person: Herr Bastian Barth
Werner-von-Siemens-Str. 36
76694 Forst, Germany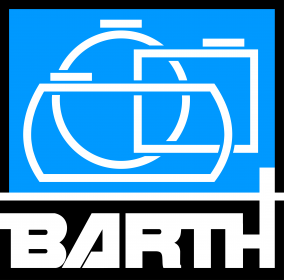 Seit ihrer Gründung im Jahr 1980 beschäftigt sich die Firma Tank und Apparate Barth GmbH mit dem Vertrieb von Gebrauchtbehältern jeglicher Art und Größe sowie der Herstellung und dem Vertrieb von werks- wie ortsgefertigten Stahl- und Edelstahlbehältern für alle Verwendungszwecke. Der einst regional ausgerichtete Klein­betrieb hat sich mittlerweile zu einem erfolgreichen mittelständischen Unternehmen mit Aktivitäten im Inland und Ausland entwickelt.

Mit stetigem Wachstum der Firma wurde auch kontinuierlich das Leistungsspektrum erweitert. Speziell auf ein großes Angebot an Gebrauchtbehältern und -maschinen wurde großen Wert gelegt. Mittlerweile haben wir auf über 60.000 m² Fläche ständig über 3.000 Gebrauchtbehälter aller Arten und Größen auf Lager und zählen damit in Europa zu den Marktführern.

Selbstverständlich bieten wir auch sämtliche, mit Behältern zusammenhängende Dienstleistungen wie Tankschutz, Tankdemontagen, Tanksanierungen uvm. an, gemäß unserer Firmenphilosophie 'Rund um den Tank - alles aus einer Hand'.

Neben den Bereichen Gebrauchtbehälter und Gebrauchtmaschinen ist der Ankauf kompletter Betriebe bzw. Betriebseinrichtungen mitsamt aller Behälter, Anlagen und Komponenten inzwischen eine weitere tragende Säule unseres Unternehmens geworden. Wir kümmern uns mit unserem professionellen Team dabei um die Demontage, die fachmännische Entsorgung und den Abtransport sämtlicher Bestandteile.
Weitere rechtliche Angaben
Geschäftsführer/Managing Director: Dieter Barth
Registergericht/Registration Court: HRB 23 12 09 Mannheim
Sitz der Gesellschaft/Registered Office: Forst
USt-ID-Nr./Sales Tax Identification Number: DE143083169
TELEPHONE & FAX
Telephone: +49 7251 9414882
Fax: +497251915175
These listings may also fit your interest.