Car trailer

Saris

MAGNUM EXPLORER 3500
Fixed price plus VAT
4,201 €
Year of construction
2021
Type of offer
New machine
Location
64823 Groß-Umstadt,Germany
MACHINE DATA
Machine type:

Car trailer
Manufacturer:

Saris
Model:

MAGNUM EXPLORER 3500
Machine number:

10337-177616
Year of construction:

2021
Condition:

new
PRICE & LOCATION
Price:

4,201 € Fixed price plus VAT
Location:

64823 Groß-Umstadt,Germany
LISTING DETAILS
Listing ID:

A594-2893
Reference number:

20067785
Update:

25.06.2022
DESCRIPTION
Tandem axle _____ SARIS braked Baumasschinen transport trailer Magnum Explorer 3500 with drive-up ramps movable, shovel tray and Force one: Gross vehicle weight: 3500 kg Payload: 2835 kg Unladen weight: 635 Loading dimensions L/W/H: 306 x 168 x 30 cm Loading area height : 38 cm Overall dimensions L/W/H: 482 x 225 x 68 cm SERIAL WITH Your transporter is equipped with these features as standard. Automatic folding support wheel, tying points 1000 daN, lashing hooks (10x 750 daN), 30 cm steel walls, hot-dip galvanised components, drive-on ramp (2x 1500kg), fully supported floor by drawbar, loading height 38 cm Additional equipment: - shovel tray - Force one (aluminium chequer plate) mounted Spare wheel and rear dropside available at extra cost,Storage location:GU
Ikj9kxn

The advertisement was translated automatically. Translation errors are possible.
SELLER
Contact person: Herr Jochen Seippel
Warthweg 8-10
64823 Groß-Umstadt, Germany
Last online: Today
Registered since: 2020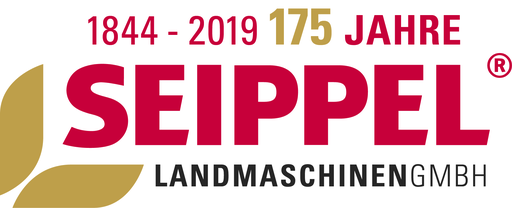 Seippel blickt auf über 175 Jahre Firmengeschichte zurück. Wir sind noch heute ein inhabergeführter Familienbetrieb, mittlerweile in der 6. Generation. Landmaschinen Seippel ist ihr kompetenter Partner der Land-, Kommunal- und Gartentechnik. Unser Bestreben ist es, mit führenden Herstellern exklusive und direkte Geschäftsbeziehungen zu unterhalten. In der Landtechnik sind dies z. B. die Marken Case-IH und Steyr bei Traktoren, Krone für die Futterente, Lemken für Bodenbearbeitung und Aussaat, JCB für Ladetechnik. Im Bereich der Garten- und Kommunaltechnik steht Kubota für Kommunal- und Rasentraktoren, AS-Motor für Hochgras, dazu sind wir Stihl-Dienst, und CubCadet Powershop-Händler.

Unser Bestreben ist es, im Service immer besser zu werden. So stellen wir uns jährlich der QMF-Zertifizierung bei den Motorgeräten, bei Case-IH wurden wir als "Professional Dealer" ausgezeichnet.

Eine Mietstation von Baumaschinen und Motorgeräten rundet unser Angebot ab. Hier können Sie auch Geräte unverbindlich testen, bevor sie sie kaufen.

Die Nachwuchsförderung im eigenen Betrieb hat höchste Priorität. Zurzeit werden 10 junge Menschen zum Mechatroniker für Land- und Baumaschinen und im kaufmännischen Bereich ausgebildet. In dem Betrieb stehen über 40 Mitarbeiter zu Ihrer Verfügung. Auf einer Fläche von 22.000 m², davon 6000m² Überdacht, wird ein reichhaltiges Angebot von Neu- und Gebrauchtmaschinen und Geräten für Sie bereitgestellt. Ein großes Ersatzteillager mit einer modernen EDV Anlage, die den weltweiten Zugriff auf die Ersatzteile unserer Hauptlieferanten möglich macht, sorgt für kurze Standzeiten Ihrer Geräte. Ein Team gut geschulter Mitarbeiter sorgt in der Werkstatt für schnelle und ordentliche Reparatur.

Zu der Seippel-Gruppe zählt das 2005 in Groß-Gerau gegründete ATC Agrartechnikcenter. Dort wird mit großem Erfolg die Marke New-Holland vertreten.

Nachhaltigkeit wird bei uns groß geschrieben. Wir heizen mit Hackschnitzel aus dem Odenwald, versickern unser Regenwasser, produzieren Solarstrom und bauen nach höchsten Standards.
Weitere rechtliche Angaben
ANGABEN GEMÄSS § 5 TM
Seippel Landmaschinen GmbH
Warthweg 8-10
64823 Groß-Umstadt
Handelsregister: HRB 32666
Registergericht: Amtsgericht Darmstadt

Vertreten durch die Geschäftsführer:
Jochen Seippel

UMSATZSTEUER-ID
Umsatzsteuer-Identifikationsnummer gemäß §27 a Umsatzsteuergesetz:

DE 111 726 019
TELEPHONE & FAX
Telephone: +49 6078 5089934
Fax: +496078932521
These listings may also fit your interest.