vertical form-fill-seal machines

ROVEMA

Rovema VPI, VPX
Year of construction
2012
MACHINE DATA
Machine type:

vertical form-fill-seal machines
Manufacturer:

ROVEMA
Model:

Rovema VPI, VPX
Year of construction:

2012
Condition:

refurbished (used)
LISTING DETAILS
Listing ID:

A591-761
Update:

24.05.2022
DESCRIPTION
More than 100 Rovema vertical form-fill-seal machines with auger fillers, cup fillers and multihead weighers. Rebuilt with guarantees.
Made fitting for your project. Siemens S7-1510 electronics, thermal transfer printer, automatic labelers etc.

Bqsor
Over 1000 machines sold and installed since 1994!
DOCUMENTS
591761.pdf

(PDF)
SELLER
Contact person: Herr Leo van der Vorm
Distributieweg 20, Postfach 241
4900 AE Oosterhout, Netherlands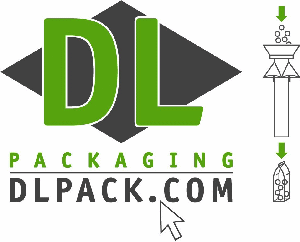 DL Packaging liefert gebrachte und (general)überholte Rovema, Bosch und Hassia-Redatron Schlauchbeutelmaschinen, sowie alle Dosiersysteme: Schneckendosierungen, Mehrkopfwaagen, Becherdosierungen.
Die langjährige Erfahrung mit allerhand Maschinen, Beutelformen und Produkten steht zu Ihrer Verfügung.
Mit 14 Fachmonteuren versorgt DL Packaging auch die Aufstellung, Inbetriebnahme und den Service für die gelieferten Maschinen.
DL Packaging, gegründet 1994, hat ihren Sitz in Oosterhout bei Breda. Hier hat die Firma einen permanenten Vorführraum, ein Maschinenlager mit über 120 Rovema, Bosch und Redatron Maschinen, mehrere Testaufstellungen, eine große Überholungswerkstatt und ein enormes Ersatzteillager.

DL hat ihre Kunden hauptsächlich in der Nahrungsmittelindustrie und in der Lohnverpackungsindustrie, in fast allen europäischen Ländern. Neu anfängende Verpacker sowie große internationale Konzerns haben oft mehrere Maschinen von DL Packaging in Betrieb. Bisher wurden über 700 vertikale Schlauchbeutelmaschinen geliefert und installiert!
Weitere rechtliche Angaben
DL Packaging B.V.
Telefon: +31 (0) 162 484 910
Fax: +31 (0) 162 484 920

Rechtliche Angaben
Vertretungsberechtigt: Leo van der Vorm
TELEPHONE & FAX
Telephone: +31162484910
Fax: +31162484920
These listings may also fit your interest.
Your listing has been deleted successfully