vertical form-fill-seal machines

ROVEMA

Rovema VPI, VPX
Year of construction
2012
MACHINE DATA
Machine type:

vertical form-fill-seal machines
Manufacturer:

ROVEMA
Model:

Rovema VPI, VPX
Year of construction:

2012
Condition:

refurbished (used)
LISTING DETAILS
Listing ID:

A591-761
Update:

09.09.2021
DESCRIPTION
More than 100 Rovema vertical form-fill-seal machines with auger fillers, cup fillers and multihead weighers. Rebuilt with guarantees.
Made fitting for your project. Siemens S7-1510 electronics, thermal transfer printer, automatic labelers etc.
Bqsor

Over 1000 machines sold and installed since 1994!
DOCUMENTS
591761.pdf

(PDF)
SELLER
Contact person: Herr Leo van der Vorm
Distributieweg 20, Postfach 241
4900 AE Oosterhout, Netherlands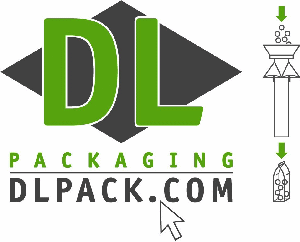 DL Packaging liefert gebrachte und (general)überholte Rovema, Bosch und Hassia-Redatron Schlauchbeutelmaschinen, sowie alle Dosiersysteme: Schneckendosierungen, Mehrkopfwaagen, Becherdosierungen.
Die langjährige Erfahrung mit allerhand Maschinen, Beutelformen und Produkten steht zu Ihrer Verfügung.
Mit 14 Fachmonteuren versorgt DL Packaging auch die Aufstellung, Inbetriebnahme und den Service für die gelieferten Maschinen.
DL Packaging, gegründet 1994, hat ihren Sitz in Oosterhout bei Breda. Hier hat die Firma einen permanenten Vorführraum, ein Maschinenlager mit über 120 Rovema, Bosch und Redatron Maschinen, mehrere Testaufstellungen, eine große Überholungswerkstatt und ein enormes Ersatzteillager.

DL hat ihre Kunden hauptsächlich in der Nahrungsmittelindustrie und in der Lohnverpackungsindustrie, in fast allen europäischen Ländern. Neu anfängende Verpacker sowie große internationale Konzerns haben oft mehrere Maschinen von DL Packaging in Betrieb. Bisher wurden über 700 vertikale Schlauchbeutelmaschinen geliefert und installiert!
Weitere rechtliche Angaben
DL Packaging B.V.
Telefon: +31 (0) 162 484 910
Fax: +31 (0) 162 484 920

Rechtliche Angaben
Vertretungsberechtigt: Leo van der Vorm
TELEPHONE & FAX
Telephone: +31162484910
Fax: +31162484920
These listings may also fit your interest.
Büdingen 1
vertical pouch(bag)-, form-, fill- a seal machine (made in Germany), with auger-filler or volumetric- cupfiller, Siemens S7 control unit, most modern German servo drive technology a Printing unit. The universal machine processes PE mono films etc. can also process composite foils after conversion. Different bag shapes are possible without any problems. Tell us about your product and you will immediately receive a detailed offer. In-house production of all required sealing tools and the format pa...
Hamburg, Germany
The ideal high flexible packaging machine (volume up to 1 - 40 litres). Top condition and can start immediately Heat sealing for all laminated films. Can also be used for PE on request (optional) Bwwlhrx Bag widths up to 300(optional 350mm) and bag lengths up to 700mm. Machine is in very good condition. Control via touch-screen operating terminal with recipe management. If desired we are gladly helpful with the start-up. We can also ensure the supply of spare parts in the long term. and supply f...
Berlin, Germany
ready for operation (used)
Bag width/ length: 60-260/ 120-600mm, max. filling volume: 6000cm³, max. sealing pressure: 5000N, length: 2200mm, width: 1430mm, height: 1620mm, weight: 920kg. Mvrkx8
Nevers, France
ready for operation (used)
Technical characteristics membrane press type VPI3713 3740 x 1290 mm press area vacuum pump 140 m3 / h max pressure 9t / m² 1.25 kW thermoforming furnace type GETP 3714 heating zone 3700 x 1380 mm temperature 180 ° F200ftcm8 electric hotplate working height 1000 mm Power and Motors Overall dimensions
Remscheid, Germany
ready for operation (used)
Siemens 6AV7872-0BF30-0AC0 Simatik Panel PC 677B (AC) 15" Touch Industrial PS , SN: VPX8854249, serial no. as per photo, used, good condition, 100% functional, scope of delivery as per photos B0bjljatnh
Preferably the whole line, although it is possible to negotiate the purchase of individual elements of the set. The set consists of: B093vkixxi 1. multi-head weighing machine Yamato, type ADW-O-0316M. Checkweigher Yamato, series I, model CSI22LMW-00C. 3. 3. rotary table PROMIS, type RT1200. PROMIS receiving conveyor, type OC320 5. Vertical packaging machine ROVEMA, model BVR 230 Detailed description and additional photos in the attachment
Your listing has been deleted successfully