Rotoscriber

Raymond

E22.01MWS
Fixed price plus VAT
300 €
Location
Dunkerstrasse 29, 46325 Borken/Burlo, DE
MACHINE DATA
Machine type:

Rotoscriber
Manufacturer:

Raymond
Model:

E22.01MWS
Condition:

good (used)
PRICE & LOCATION
Price:

300 € Fixed price plus VAT
Location:

Dunkerstrasse 29, 46325 Borken/Burlo, DE
LISTING DETAILS
Listing ID:

A158-0890
Reference number:

1587
Update:

21.03.2022
DESCRIPTION
Microwriter Lamb E22.01MWS
Product Details:
*Sample information is permanently engraved on the end of a microscope slide using a diamond pen.
*Letters, numbers, Roman numerals and special characters can be engraved on the specimen holders in four font sizes.
*Printing can be reversed to read in either direction.
*In the largest font it can write three lines of up to 7 characters and with the smallest setting it writes 6 lines of 14 characters.
*It has the ability to print barcodes.
+Numbers and letters can be automatically increased for the desired number of object carriers.
*Filling hopper holds up to 72 standard object carriers.
*Fits 75 x 25 mm standard carriers with normal, colored, frosted, and back-masked ends.
* Serial number 05S707-09
Voltage:
230 volt
50 Hz
Omdf9ncc0
1000 Watt
*New price 15130,- €
Item condition: Used

The advertisement was translated automatically. Translation errors are possible.
SELLER
Contact person: Frau Stephanie Parlitz
Dunkerstrasse 29
46325 Borken/Burlo, Germany
Last online: Today
Registered since: 2008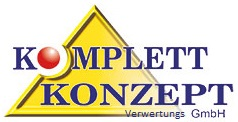 Willkommen bei der Komplett-Konzept Verwertungs GmbH

Die Komplett-Konzept Verwertungs GmbH ist ein dynamisches Unternehmen, das bereits auf eine mehr als 20 jährige Erfahrung in
den Bereichen Handel, Verwertungen, Betriebsauflösungen und Demontagen von Maschinen und Anlagen zurückblicken kann.
Bei uns finden Sie in verschiedenen Produktkategorien ein umfangreiches Sortiment.
Für Handwerk und Industrie, Maschinen und Anlagen aller Produktionsgruppen, Industrieküchen sowie Labor- und Medizintechnik.


Die Nr.1 vom Profi für Profis !
Weitere rechtliche Angaben
Komplett Konzept Verwertungs GmbH
diese vertreten durch den Geschäftsführer Stephanie Parlitz
Dunkerstr. 29
46325 Borken
Deutschland

USt-IdNr.: DE290006977
eingetragen im Handelsregister des Amtsgerichtes Amtsgericht Coesfeld
Handelsregisternummer HRB 14522
These listings may also fit your interest.
Your listing has been deleted successfully