Radio test measuring radio

Racal

Spektrumanalysator
Location
D - Nordrhein-Westfalen
MACHINE DATA
Machine type:

Radio test measuring radio
Manufacturer:

Racal
Model:

Spektrumanalysator
Condition:

used
PRICE & LOCATION
Price:

330 € ONO plus VAT
Location:

D - Nordrhein-Westfalen
LISTING DETAILS
Listing ID:

A471-224
Reference number:

2047
Update:

11.11.2022
DESCRIPTION
The Racal 6103E is what is in the 900,1800 and 1900 megahertz angsiedelt tapes a triband communication test.

Bepx3vy
The device is very easy to use, because different sets of test and inspection are integrated, among others, following maintenance/measuring points can be automated:

* GSM 850,900,1800 and 1900
* Dual band handover
* Modulation/spectrum analyzer for alignment and Diagnostics.
* Service Kit for a battery life evaluation
* Fax and bi-dirrectionale data tests with diagnostic.
* Point to point messaging service review

The advertisement was translated automatically. Translation errors are possible.
SELLER
Contact person: Frau Stephanie Parlitz
Dunkerstrasse 29
46325 Borken/Burlo, Germany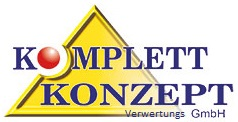 Willkommen bei der Komplett-Konzept Verwertungs GmbH

Die Komplett-Konzept Verwertungs GmbH ist ein dynamisches Unternehmen, das bereits auf eine mehr als 20 jährige Erfahrung in
den Bereichen Handel, Verwertungen, Betriebsauflösungen und Demontagen von Maschinen und Anlagen zurückblicken kann.
Bei uns finden Sie in verschiedenen Produktkategorien ein umfangreiches Sortiment.
Für Handwerk und Industrie, Maschinen und Anlagen aller Produktionsgruppen, Industrieküchen sowie Labor- und Medizintechnik.


Die Nr.1 vom Profi für Profis !
Weitere rechtliche Angaben
Komplett Konzept Verwertungs GmbH
diese vertreten durch den Geschäftsführer Stephanie Parlitz
Dunkerstr. 29
46325 Borken
Deutschland

USt-IdNr.: DE290006977
eingetragen im Handelsregister des Amtsgerichtes Amtsgericht Coesfeld
Handelsregisternummer HRB 14522
These listings may also fit your interest.
Bochum, Germany
CNC plasma cutting machine suitable for air plasma and fine jet plasma cutting width: 1 000 - 2 000 mm cutting length: 2 000 - 6 000 mm Travel speed : 12 m / min. High performance portal made of steel Precision rack and pinion Floating cutting head Anti-collision sensor for plasma cutting Laser pointer for plate alignment Professional CNC control system for the industry Grhhxgmb 15 "Colour touch screen with protective glass Digitally controlled AC servo system Built-in automatic technology for p...
Your listing has been deleted successfully