CNC oxyfuel / plasma cutting machine

Pierce Control Automation

RUR 2500GP HiFocus 280i
Year of construction
2017
Location
D - Nordrhein-Westfalen
MACHINE DATA
Machine type:

CNC oxyfuel / plasma cutting machine
Manufacturer:

Pierce Control Automation
Model:

RUR 2500GP HiFocus 280i
Year of construction:

2017
Condition:

new
PRICE & LOCATION
Price:

€103,000 ONO plus VAT
Location:

D - Nordrhein-Westfalen
LISTING DETAILS
Listing ID:

A100-1441
Update:

29.03.2023
DESCRIPTION
The CNC-controlled oxyfuel/plasma cutting machine RUR 2500GP is a completely welded gantry construction without bolted joints with linear guides in the transverse axis and digital synchronization in the longitudinal axis.
The HiFocus 280i plasma system is suitable for use in the sheet thickness range of 0.5 - 50 (70) mm. As a soft-switch inverter HiFocus 280i offers a fully electronic current source for the power range up to 280 A. The system delivers best cutting results in the range of laser-like cuts and offers an increased lifetime of wear parts.
Equipment:
Pierce-19" touch screen CNC control system.
Energy chains with cables and hoses
One motorized plasma torch with automatic initial setting and torch height control
Pneumatic anti-collision system
HiFocus 280i plasma cutting unit for cutting mild steel with recommended material thickness from 0.5 - 50 mm, piercing up to 40 mm, gases: Air, oxygen, automatic gas console, 15m hose package.
One oxyacetylene torch with electric ignition and torch height control.
Automatic four step piercing with high preheating
One set of wear parts
Cutting table with sectional exhaust
Technical data:
max. cutting thickness 200 mm
cutting width 2100 mm
cutting length 6000 mm
cutting speed 0 - 12.000 mm/min.
Kpxtb
cutting range 0,5 - 70 mm
machine dimensions (L x W x H) 1020 x 2840 x 1700 mm
track length 7600 mm
Cutting table dimensions (L

The listing was translated automatically. Translation errors are possible.
SELLER
Contact person: Herr Christopher Sperling
Rutgerweg 8
44894 Bochum, Germany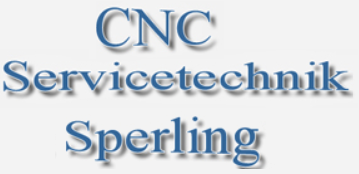 Wir handeln und vermitteln Werkzeugmaschinen neu und gebraucht.
Unser Schwerpunkt ist der CNC Service für CNC Maschinen: Brenn-, Plasma-,Laser- und Wasserstrahlschneidanlagen
sowie Blechbearbeitungsmaschinen
Weitere rechtliche Angaben
Hauptbüro
CNC Servicetechnik Sperling
Inh. Christopher Sperling
Rutgerweg 8
44894 Bochum



Sitz der Gesellschaft: Bochum
Steuer-ID: DE 269204129

Inhaltlich Verantwortlicher gemäß § 6 MDStV: Christopher Sperling

Ausgewiesene Marken gehören ihren jeweiligen Eigentümern.
Wir übernehmen keine Gewähr für die Richtigkeit, Vollständigkeit und Aktualität der auf dieser Website befindlichen Informationen.
Wir übernehmen keine Haftung für den Inhalt verlinkter externer Internetseiten.
These listings may also fit your interest.
Your listing has been deleted successfully