CNC fiber laser cutting machine

Nukon

ECO Faserlaser 1530 1 KW
Year of construction
2014
MACHINE DATA
Machine type:

CNC fiber laser cutting machine
Manufacturer:

Nukon
Model:

ECO Faserlaser 1530 1 KW
Year of construction:

2014
Condition:

new
LISTING DETAILS
Listing ID:

A165-8654
Update:

07.03.2022
DESCRIPTION
The machine is built in 2 sizes: 1250 x 2500 and 1500 x 3000.
The IPG fiber laser resonator is available for this model with the power values 500 W, 1000 W, 1500 W and 2000 W.
The beam is guided by a flexible light guide, i.e. cleaning and alignment of the mirror optics are not necessary.
The high power cutting head HP SSL is very easy to adjust.
High cutting efficiency with low operating costs; power consumption of only 13 kW with a 1 kW fiber laser source.
The heavy duty machine frame and high rigidity bridge are designed and carefully fabricated as a stress relieved annealed welded construction.
The shuttle table with hydraulic height adaptation takes over the loading and unloading of cut parts during the running cutting process - retrofitting with further automation functions is possible.
The working area is fully enclosed and illuminated, and the cutting process can be observed through special glass windows.
FIBER LASER RESONATOR (IPG)
Compared to other laser systems, IPG's fiber lasers consume significantly less energy and are up to 15 times more efficient than conventional laser systems.
Cqter0q8
Cooling: The unique design of IPG fiber lasers requires less cooling. Fiber lasers in the lower power classes are even cooled with air only.
Lower investment: A fiber laser is significantly less expensive to purchase than a conventional laser source.

The advertisement was translated automatically. Translation errors are possible.
SELLER
Contact person: Herr Christopher Sperling
Rutgerweg 8
44894 Bochum, Germany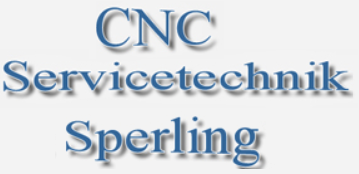 Wir handeln und vermitteln Werkzeugmaschinen neu und gebraucht.
Unser Schwerpunkt ist der CNC Service für CNC Maschinen: Brenn-, Plasma-,Laser- und Wasserstrahlschneidanlagen
sowie Blechbearbeitungsmaschinen
Weitere rechtliche Angaben
Hauptbüro
CNC Servicetechnik Sperling
Inh. Christopher Sperling
Rutgerweg 8
44894 Bochum



Sitz der Gesellschaft: Bochum
Steuer-ID: DE 269204129

Inhaltlich Verantwortlicher gemäß § 6 MDStV: Christopher Sperling

Ausgewiesene Marken gehören ihren jeweiligen Eigentümern.
Wir übernehmen keine Gewähr für die Richtigkeit, Vollständigkeit und Aktualität der auf dieser Website befindlichen Informationen.
Wir übernehmen keine Haftung für den Inhalt verlinkter externer Internetseiten.
These listings may also fit your interest.