Tank Oxygen LOX, Argon LAR Nitrogen LIN

Messer Griesheim

Y2358
Year of construction
1978
Location
46047 Oberhausen, Germany
MACHINE DATA
Machine type:

Tank Oxygen LOX, Argon LAR Nitrogen LIN
Manufacturer:

Messer Griesheim
Model:

Y2358
Year of construction:

1978
Condition:

excellent (used)
PRICE & LOCATION
Location:

46047 Oberhausen, Germany
LISTING DETAILS
Listing ID:

A592-3930
Update:

09.06.2022
DESCRIPTION
Cryogenic storage tank for liquid Oxygen (LOX), Argon (LAR) , Nitrogen (LIN)
Bv3c33stk0

Volume: 27780L

Working pressure: 20 bar

Vacuum isolation

Export from EU

We would also be pleased to prepare an offer for you or provide you with further information about other tanks.
SELLER
Contact person: Herr Dr. Mark Frenkel
Annostr. 46
50678 Köln, Germany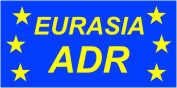 Seit dem Jahr 2000 hat unsere Firma auf den Export von gebrauchtem Equipment für Gastransport und -lagerung aus Europa in die Länder der ehemaligen Sowjetunion spezialisiert.
Bedingt durch ein hohes Wirtschaftswachstum in diesen Ländern besteht dort ein großer Bedarf nach cryogenic Equipment.

Wir garantieren und führen den Export von gebrauchten Gerätschaften aus Europa durch.

In Zusammenarbeit mit uns übernehmen unsere Kunden die Reparatur, die Zertifizierung und die Zulassung des Equipments in den jeweiligen Ländern.

Wir verkaufen:
-kryogene Behälter und Tanks
-kryogene Tankcontainer
-Vergaser und Verdampfer
-Tankwagen und Sattelanhänger
-Pumpen

Auf eine Zusammenarbeit würden wir uns sehr freuen!
TELEPHONE & FAX
Telephone: +492214714405
Fax:
These listings may also fit your interest.