3 rollers round bending

Maschinenwerk E. Popoff Bulgarien

6x2000
Year of construction
1978
Location
Freiberger Str. 41, 09600 Weißenborn, DE
MACHINE DATA
Machine type:

3 rollers round bending
Manufacturer:

Maschinenwerk E. Popoff Bulgarien
Model:

6x2000
Year of construction:

1978
Condition:

good (used)
PRICE AND LOCATION
Location:

Freiberger Str. 41, 09600 Weißenborn, DE
LISTING DETAILS
Listing ID:

A510-7026
Update:

30.11.2020
DESCRIPTION
For sale:
1 piece used 3 roll bending machine
Manufacturer: Maschinenwerk E. Popoff Bulgaria
Type: 6x2000
Year of construction: 1978
max. sheet thickness: 6mm
9eymlass
max. plate width: 2.000mm
max. bending speed: 8m/mm
min. bending speed: 2,7m/mm
Mass: 2.682Kg

The advertisement was translated automatically. Translation errors are possible.
SELLER
Contact person: Herr Stefan Röhrborn
Freiberger Str. 41
09600 Weißenborn, Germany
Last online: Yesterday
Registered since: 2016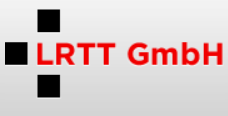 Gebrauchtmaschinen zur Metallbearbeitung, Werkstattausrüstung aus Insolvenz und Unternehmensverwertung

Wenn die Fortführung eines Betriebs keinen Sinn mehr macht, setzen wir unsere langjährige Erfahrung als Gebrauchtmaschinenhändler und in der Unternehmensverwertung zum Wohl der Firmeninhaber und -mitarbeiter sowie Gläubiger ein. Wir wissen sehr genau, dass gebrauchte Metallbearbeitungsmaschinen häufig noch einen erheblichen Restwert haben können und setzen dieses Know-how höchst effizient für Sie ein. Nicht selten gelingt es uns, für Gebrauchtmaschinen zur Metallbearbeitung sowie ähnliche Anlagen unserer Kunden beachtliche Preise zu erzielen. Dabei veräußern wir das Firmeninventar über unseren Gebrauchtmaschinenmarkt für metall- und holzverarbeitende Anlagen sowie direkt über unsere Homepage. Dort finden Interessenten, die beispielsweise Metallbearbeitungsmaschinen gebraucht kaufen möchten, regelmäßig gebrauchte Maschinen zur Metallbearbeitung. Überdies bieten wir Ihnen als kompetenter Gebrauchtmaschinen-Händler auch nützliche Werkstattausrüstung von Unternehmen, die Insolvenz anmelden mussten an.
Mehr als ein Gebrauchtmaschinen-Händler
Weitere rechtliche Angaben
Angaben gemäß § 5 TMG:

LRTT Gmbh
Freiberger Str. 41
09600 Weißenborn
Vertreten durch:

Stefan Röhrborn (Geschäftsführender Gesellschafter)
Kontakt:

Telefon: +49 (0) 37 31 / 444 0 333
Telefax: +49 (0) 37 31 / 1680 525


Registereintrag:

Eintragung im Handelsregister.
Registergericht:Chemnitz
Registernummer: HRB 27654
Umsatzsteuer:

Umsatzsteuer-Identifikationsnummer gemäß §27 a Umsatzsteuergesetz:
DE267681960
TELEPHONE & FAX
Telephone: +49 3731 2729490
Fax: +4937311680525
These listings may also fit your interest.