Screening machines Vibratory chutes

Aufgaberinne Sinex (Sieb) 4000/600
MACHINE DATA
Machine type:

Screening machines Vibratory chutes
Model:

Aufgaberinne Sinex (Sieb) 4000/600
Condition:

ready for operation (used)
LISTING DETAILS
Listing ID:

A509-9544
Reference number:

8211c3630c1cfa80
Update:

03.12.2021
DESCRIPTION
Sinex feeder. (sieve)
Cy3prjay
Dim. Feed chute: length 4000 mm - width 600 mm.
Drive: 2 vibration motors of 3 kW each.

The advertisement was translated automatically. Translation errors are possible.
SELLER
Contact person: Herr Leon Koreman
Galjoenweg 37
6222 NS Maastricht, Netherlands
Last online: Yesterday
Registered since: 2018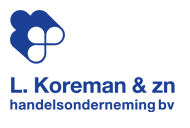 Since being founding 1935, activities at L. Koreman & Zn. handelsonderneming BV have focused on the buying and selling of grinding and polishing equipment and replacement parts.
Initially the company concentrated on tyre retreads for the automotive industry, and later developed into a reliable partner providing a wide range of replacement products for the sand, grit, crushing and screening and recycling industries. L. Koreman & Zn. handelsonderneming BV represents miscellaneous well-known trading partners.
TELEPHONE & FAX
Telephone: +31 43 208 3006
Fax: +31
These listings may also fit your interest.