BOMAR Semi-automatic band saw machine

320.258 DGH
Year of construction
2021
Location
Hendrik Ter Kuilestraat 191, 7547 SK Enschede, NL
MACHINE DATA
Machine type:

BOMAR Semi-automatic band saw machine
Model:

320.258 DGH
Year of construction:

2021
Condition:

new
PRICE & LOCATION
Location:

Hendrik Ter Kuilestraat 191, 7547 SK Enschede, NL
LISTING DETAILS
Listing ID:

A565-5003
Update:

31.10.2022
DESCRIPTION
BOMAR Ergonomic 320.258 DGH band saw
The 320.258 DGH band saw is the latest model from the Ergonomic Series. What makes this machine so special is its rotating saw table, continuously variable speed, quick-clamping device and large sawing capacity. With this robust semi-automatic band saw you cut all your materials (steel, stainless steel, aluminum) quickly, accurately and easily.
Cutting capacity diam. 258 mm / 320x200 mm
- Fully hydraulically controlled (saw feed, lift, clamp)
- Automatically raises after cutting and opens the clamp
- 2 sides mitre sawing
- Automatic saw frame height adjustment
- Stable saw frame
- Swinging saw table
- Steplessly adjustable sawing speed 20/120 mtr./min.
- Hard metal adjustable saw guide
- Large clamping tank
- Material stop
- Cooling system
Bcadk2
- Saw blade length 2910x27x0.9 mm
Optional:
- Spray lubrication system
- Laser Line
- Roller track
- Measuring system
Cutting speed 20-120 m/min
Saw blade dimension 2910x27x0.9 mm
Drive motor 1.5 kW
Material height 760 mm
Dimensions 1700 x 1480 x 2000 mm
Weight 390 Kg
Price and info on request
Also available in type:
340.278 DGH
370.308 DGH

The advertisement was translated automatically. Translation errors are possible.
SELLER
Contact person: Herr L. Gabriël
Hendrik Ter Kuilestraat 191
7547 SK Enschede, Netherlands
Last online: A week ago
Registered since: 2019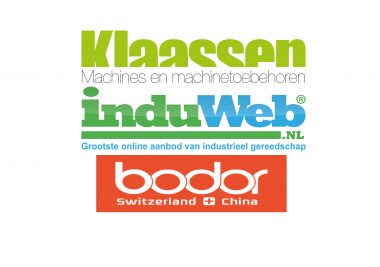 Klaassen is een onafhankelijk familiebedrijf en importeert al ruim 60 jaar machines en gereedschappen voor de metaalverwerkende industrie. Wij richten ons op de professionele gebruiker die hoge eisen stelt aan kwaliteit, advies en service.

Omdat alle aangeboden machines en machinetoebehoren zelf door ons worden geïmporteerd zijn wij in staat om hoogwaardige kwaliteit te leveren tegen een concurrerende prijs, hierbij worden geen concessies gedaan aan kwaliteit.

Een eigen technische dienst maakt het mogelijk dat wij in eigen beheer installeren, onderhouden en service verlenen.

Onze verkoopadviseurs geven u graag een passend advies bij u op de zaak of bij ons in Enschede.

Naast standaard machines zoals lintzaagmachines, cirkelzaagmachines, kolomboormachines, slijpmachines en etc. zien wij de laatste jaren steeds meer de behoefte ontstaan naar machines en installaties "op maat". In dit soort gevallen gaan wij samen met de klant kijken hoe we tegen een zo gunstig mogelijke investering een maximale output kunnen genereren.

Onze bijbehorende gereedschappen bieden wij aan op onze webshop induweb punt nl Een breed assortiment van ruim 40.000 producten zorgt ervoor dat u vrijwel niet misgrijpt. 95% van het assortiment wordt binnen 24 uur geleverd.

Onze lasersnijmachines vindt u op bodorlaser punt nl hier vindt u een breed assortiment van verschillende lasersnijmachines.

Al met al genoeg redenen om zaken te doen met een betrouwbare partner !
These listings may also fit your interest.
Your listing has been deleted successfully