Plasma cutting machine Kjellberg

Kjellberg

FineFocus 800 Plus Schneiden bis 80 mm
Year of construction
2006
Location
D - Nordrhein-Westfalen
MACHINE DATA
Machine type:

Plasma cutting machine Kjellberg
Manufacturer:

Kjellberg
Model:

FineFocus 800 Plus Schneiden bis 80 mm
Year of construction:

2006
Condition:

used
PRICE & LOCATION
Price:

19,900 € ONO plus VAT
Location:

D - Nordrhein-Westfalen
LISTING DETAILS
Listing ID:

A769-295
Update:

07.02.2022
DESCRIPTION
Plasma cutting system for attachment/retrofitting of CNC flame and plasma cutting systems
FineFocus 800 Plus material thickness: up to 80 mm, hole piercing and quality cut up to 45 - 50 mm,
gas console type PGE 3-800 (Kjellberg) - description for plasma cutting source ( see attachment )
year of construction: Dec. 2005 (start-up 2006) condition as new
(new price of the unit 46.327,70 EUR)
Special price: 19.900 EUR + VAT ex works Bochum-Wattenscheid

Plasma cutting systems FineFocus 800
or alternatively as FineFocus 1600 cutting up to 160 mm (see attachments)
Plasma cutting systems FineFocus 800 and FineFocus 800/TWIN now with
PLUS technology preferably for automated and mechanized cutting
in connection with guiding machines and robots on all electrically conductive materials;
with or without swirl gas, also under water.
- Cutting range up to max. 80 mm material thickness (depending on material),
Quality cut up to 60 mm material thickness,
Piercing with tension-dependent height control up to 40 mm material thickness,
- Excellent cutting quality and long service life of the cutting nozzles due to swirl gas technology
- Metallically bright cutting surfaces, dross-free or low-dross cutting
- Multi-gas regime for plasma gases air, O2, Ar/H2/N2, Ar/H2, ArN2 for usually
cutting results free of rework saves additional costs
- Plasma cutting system FineFocus 800 is a system with one plasma torch connection
- Plasma cutting system FineFocus 800/TWIN means: An
Carftbwp

The advertisement was translated automatically. Translation errors are possible.
DOCUMENTS
769295.pdf

(PDF)
SELLER
Contact person: Herr Christopher Sperling
Rutgerweg 8
44894 Bochum, Germany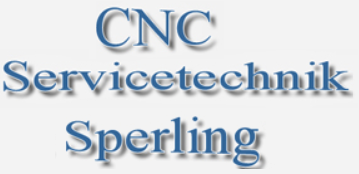 Wir handeln und vermitteln Werkzeugmaschinen neu und gebraucht.
Unser Schwerpunkt ist der CNC Service für CNC Maschinen: Brenn-, Plasma-,Laser- und Wasserstrahlschneidanlagen
sowie Blechbearbeitungsmaschinen
Weitere rechtliche Angaben
Hauptbüro
CNC Servicetechnik Sperling
Inh. Christopher Sperling
Rutgerweg 8
44894 Bochum



Sitz der Gesellschaft: Bochum
Steuer-ID: DE 269204129

Inhaltlich Verantwortlicher gemäß § 6 MDStV: Christopher Sperling

Ausgewiesene Marken gehören ihren jeweiligen Eigentümern.
Wir übernehmen keine Gewähr für die Richtigkeit, Vollständigkeit und Aktualität der auf dieser Website befindlichen Informationen.
Wir übernehmen keine Haftung für den Inhalt verlinkter externer Internetseiten.
These listings may also fit your interest.