inserter, inserting machine

KERN

K 3000 Megamailer
Year of construction
2000
MACHINE DATA
Machine type:

inserter, inserting machine
Manufacturer:

KERN
Model:

K 3000 Megamailer
Year of construction:

2000
Condition:

good (used)
Operating hours:

100
LISTING DETAILS
Listing ID:

A102-5225
Update:

12.04.2023
DESCRIPTION
Kern 3000 inserter with a speed of 28.000 env/h

envelope sizes: DL,C6/5, C6 (no C5)


continuous channel cutter / merger K990 / K 940 OMR-reading pinfed
2 enclosures

Hk7vkl0j
vertical stacker with long conveyor. 2 check bins

Options:
- post box system
- a second identical machine in stock for spares
- unwinder UW4 150m
- unwinder LX550 with add. vacuum unit

YOM 2000, Kern refurbished in 2004, with long envleope feeder (generation K3500) extended.

Imm available ex Showroom Nuremberg

Testing and viewing possible.

50 Hz, trnasformation to 60hz possible.

We have in total 3 cont. K3000 in stock.
DOCUMENTS
1025225.pdf

(PDF)
SELLER
Contact person: Herr Markus Willholz
Hanfstaenglstr. 19
80638 München, Germany
Last online: Yesterday
Registered since: 2006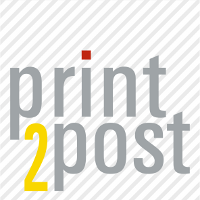 Der Kernbereich unseres Geschäftsfeldes...
Im Print-IT-Bereich vermitteln wir auserlesene second user products und was dazugehört.
Dabei sind namhafte und innovative Hersteller wie IBM, océ, Rank Xerox sowie Kern, Böwe, Pitney Bowes etc. als Partner unsere und Ihre Garanten für individuell konfigurierbare Komplett-Lösungen.
Wir bieten deshalb ausschließlich vom Hersteller gewartete, demontierte und versandfertig vorbereitetes Equipment an; Voraussetzungen für den Abschluss neuer Wartungsverträge.
Die damit verknüpfte Investitionssicherheit ist somit gegeben.


...und was wir unter MEHR verstehen.

Technisch wie personell bedingte Abläufe und Organisations-strukturen sind sicher wesentliche Faktoren in allen Projektphasen. Sicher ist auch, daß Service der entscheidende Faktor in der gesamten Anwendungsphase ist.

Was wir Ihnen empfehlen, haben wir uns zu eigen gemacht.

Unsere konzeptionelle und beratende Leistung ergänzen
wir durch individuell abgestimmte und effiziente Serviceleistungen:
Mainframe & Co. vermittelt Ihren Anforderungen entsprechend Leasingverträge, geschultes Bedienungspersonal oder nimmt auch eine Bewertung Ihres Inventars aus diesem Sektor vor.
Das sind Beispiele der Serviceleistungen, die von A wie Ab-/Aufbau der Hardware bis Z wie Zollformalitäten reichen.
These listings may also fit your interest.
Your listing has been deleted successfully