conventiional lathe

KAMI/SHEM

DKM 500S
Year of construction
2022
Location
D - Niedersachsen
MACHINE DATA
Machine type:

conventiional lathe
Manufacturer:

KAMI/SHEM
Model:

DKM 500S
Year of construction:

2022
Condition:

new
PRICE & LOCATION
Location:

D - Niedersachsen
LISTING DETAILS
Listing ID:

A152-8741
Update:

20.09.2023
DESCRIPTION
Place of Origin Germany!
Height of centers: 250 mm
Distance between centers: 1000 mm
Swing over bed: 500 mm
Swing in gap: 710 mm
Swing diameter over slider: 300 mm
Spindle bore: 82 mm
Spindle nose: D1-8 Camlock
Speed ​​range: 9-1600 r / min (24 steps)
Longitudinal feed range: 0.028 to 6.43 mm / rev
Cross feed: 0.012 to 2.73 mm / rev
Metric threads: 0.5 - 224 mm
Inch threads: 72 - 1/8 turns / inch
Modular thread: 0.5 - 112 mm
Diametrically thread: 56 - 1/4 DPI
Quill diameter: 75 mm
Of barrel: 150 mm
Taper: Morse taper 5
Motor power: 7,5 kW/400 V
K90rf
Weight: 2750 kg
Dimensions: 1380 mm x 2500 x1100
Accessories: 3-jaw chuck 250 mm, 4-jaw face plate chuck 400 mm, follow and steady rest, coolant system, splash guard, 3-axis digital measuring system assembled, micrometer stop, rapid traverse in the longitudinal and transverse axis, english operating instructions
ATENTION: All this machines have electromechanical Break for Mainspindle!
SELLER
Contact person: Mr Erich Klenke
Eisenstrasse 20
30916 Isernhagen, Germany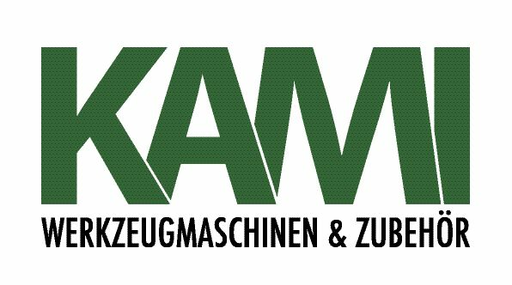 Handel mit Drehmaschinen,Fräsmaschinen, Bohrmaschinen, Sägen, Gebrauchtmaschinen und Werkzeugen neu oder gebraucht.
Import von Neumaschinen in allen Grössen z.B. konventionelles Bohrwerk, Radialbohrmaschine, Schwerdrehmaschine, CNC Maschinen!gebrauchte Maschinen bspw. CNC Werkzeugfräsmaschine
Maho MH 800 C, Senkerodiermaschine
Agiecut 100 C, Bohrwerk mit Verfahrwegen >1400mm
Weitere rechtliche Angaben
Firma:Kami GmbH
Anrede:Herr
Name:Kai Kunz
Straße:Eisenstr. 20
Plz:30916
Ort:Isernhagen
Telefon:05115193120
Fax:051151931222
These listings may also fit your interest.
Your listing has been deleted successfully