KARCHER VACUUM CLEANER IV 60/36-3

Kärcher

IV 60/36-3
Fixed price plus VAT
1,450 €
Year of construction
2014
Type of offer
Ex-display machine
Location
63-760 Chachalnia, Polska
MACHINE DATA
Machine type:

KARCHER VACUUM CLEANER IV 60/36-3
Manufacturer:

Kärcher
Model:

IV 60/36-3
Year of construction:

2014
Condition:

as good as new (ex-display)
PRICE & LOCATION
Price:

1,450 € Fixed price plus VAT
Location:

63-760 Chachalnia, Polska
LISTING DETAILS
Listing ID:

A593-2381
Update:

06.06.2022
DESCRIPTION
Used industrial vacuum cleaner Karcher IV 60/36-3
BIGGEST SELECTION IN POLAND !!!
Technical data:
Connection power (kW) - max 3,6
Air output (l/s) - 168 / 605
Negative pressure (mbar) - 235 / 23.5
Tank volume (l) - 60
Filter surface area (m²) - 2.3
Main filter class - M
Pgg87
Sound pressure level (dB (A)) - 73
Power cord (m) - 8
Connector diameter - 51
Diameter of standard accessories - 51
Weight (kg) - 72
Dimensions (L x W x H) (mm) - 870 x 640 x 1410
INCLUDED:
- Suction hose
- Crevice tool
This appliance is under warranty

The advertisement was translated automatically. Translation errors are possible.
SELLER
Contact person: Herr Łukasz Jakubowski
Chachalnia ul. Zdunowska 30
63-760 Zduny, Poland
Last online: Yesterday
Registered since: 2020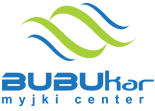 Firma BUBU – KAR powstała w 2005 roku i prowadzi sprzedaż używanych urządzeń myjąco – sprzątających, kładąc szczególny nacisk na serwis sprzedających urządzeń. Posiadamy bogate zaplecze urządzeń oraz części wykorzystywanych do naprawy urządzeń. U nas nie musisz czekać na części mamy je od ręki. Co znacznie skraca na czas naprawy powierzonej nam maszyny. Jesteśmy konkurencyjną firmą w stosunku do firm krajowych jak i zagranicznych o pokrewnym profilu działalności.

Zapewniamy

– Transport na terenie całego kraju
– Profesjonalne doradztwo, dostosowanie oferty do Państwa potrzeb
– Możliwość obejrzenia maszyn u nas na miejscu
– Szybki serwis gwarancyjny jak i pogwarancyjny.
– Serwis pogwarancyjny -własny magazyn części
TELEPHONE & FAX
Mobiltelefon: +48 62 300 10 03
Fax:
These listings may also fit your interest.