Welding Machine DP 500

Javac

DP 500
Year of construction
2021
Type of offer
New machine
Location
Industrieweg 12L, 5753 PC Deurne, NL
MACHINE DATA
Machine type:

Welding Machine DP 500
Manufacturer:

Javac
Model:

DP 500
Year of construction:

2021
Condition:

new
PRICE & LOCATION
Price:

3,850 € ONO plus VAT
Location:

Industrieweg 12L, 5753 PC Deurne, NL
LISTING DETAILS
Listing ID:

A594-0679
Update:

16.07.2021
DESCRIPTION
The synergic multifunctional Magstar 500 DP water-cooled power source, based on the most advanced IGBT semiconductors with digital control, makes it possible to obtain a superior spatter-free weld, both in MIG/GM and in (double) pulsed MIG for any alloy and in particular on stainless steel, ALU, and galvanized steel: the result is a weld seam that requires no further processing.
The versatility of our DP-500 lends itself to any application MMA, TIG, and MIG/MAG.
The wire feeder, equipped with a 4 roll drive system, is designed for the use of all types of wire, whether solid or strand.

Innovative and groundbreaking user friendliness
Bwa83pqi0h
Stylized design with shock-resistant plastic/metal housing
Robust handles built into the chassis
Control panel withstands harsh working environment
Synergic & digital control of all welding parameters
BURN BACK control. The digital control prevents the typical "wire ball" from forming and ensures correct ignition of the welding arc
Absolutely spatter-free welding in MIG/ MAG, MIG (double) Pulse in any alloy
High welding performance in MMA mode for welds.
Wave shape control. Digital microprocessor, keeps the welding arc precise and stable even at continuous change in the welding pool
Equipped with 99 memories, user-friendly selection and recall of welding parameters
Monitoring and replay of welding parameters
Extremely low energy

The advertisement was translated automatically. Translation errors are possible.
SELLER
Contact person: Herr Bas Crooijmans
Industrieweg 12L
5753 PC Deurne, Netherlands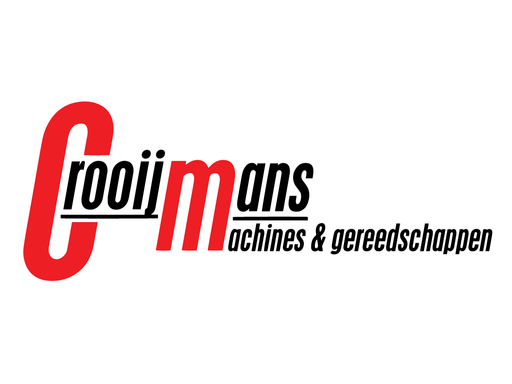 Al meer dan 35 jaar hebben we als familiebedrijf maar één belangrijk doel voor ogen. Namelijk, jou als klant centraal stellen. Want pas als we écht weten waar je naar op zoek bent, kunnen je we je het juiste product aanbieden. Daardoor kunnen we garanderen dat je altijd met een goed gevoel naar buiten loopt.

Onze persoonlijke aanpak speelt hierbij een belangrijke rol. Hierin gaan we namelijk buitengewoon ver. En dat begint al met onze openingstijden. Die laten we bijvoorbeeld aansluiten op het moment waarop het jou het beste uitkomt. Want overdag heb je het immers vaak al druk genoeg!

Crooijmans Machines en Gereedschappen is dealer van gerenommeerde merken zoals Huvema, Bewo, Knipex, Bessey en Phantom. Vanzelfsprekend ben je ook voor onderdelen van deze merken bij ons aan het juiste adres. Zowel binnen, als buiten kantoortijden. Ben je zelf niet in de gelegenheid om de reparatie uit te voeren? Dan doen wij dat voor jij, in onze eigen werkplaats!
TELEPHONE & FAX
Telephone: +31493316127
Fax:
These listings may also fit your interest.