Blast wheel blast machine SBM1520

Hunziker

SBM 1520 permanent durchlauf Strahlanlage
Year of construction
1992
MACHINE DATA
Machine type:

Blast wheel blast machine SBM1520
Manufacturer:

Hunziker
Model:

SBM 1520 permanent durchlauf Strahlanlage
Year of construction:

1992
Condition:

ready for operation (used)
PRICE AND LOCATION
Price:

19.850 € ONO plus VAT
LISTING DETAILS
Listing ID:

A510-6162
Update:

06.12.2021
DESCRIPTION
Hunziker
Blast wheel through blast machine
Automatic blasting machine
Working range approx.
250 w * 280 l.
2*blast wheel 7.5 kw
used for cleaning brass castings / mouldings
inclusiv, separator, dust extraction PS60 feeder belts, conveyor belt
various conveyor profiles as spare part
if necessary with new conveyor segments (belt)
Suexhs
dust ash separator PS 60 year 1992

The advertisement was translated automatically. Translation errors are possible.
SELLER
Contact person: Herr Olaf Baum
Eseloher Weg 10
58540 Meinerzhagen, Germany
Last online: Last week
Registered since: 2012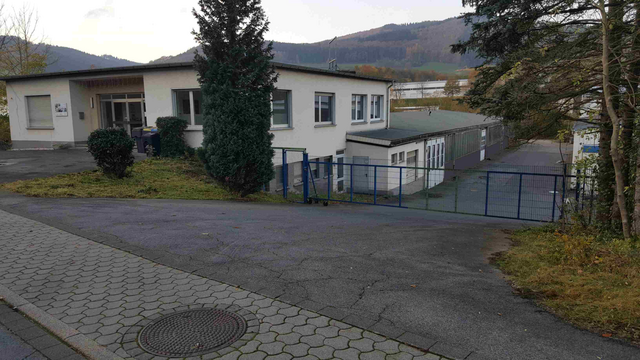 Handel mit Gebrauchtmaschinen, insbesondere Zerspanungsmaschinen
-Mehrspindeldrehautomaten (Gildemeister, Schütte, Index, usw.)
-Einspindeldrehautomaten (Traub, Index usw.)
-Langdrehautomaten
-CNC-Drehmaschinen (DMG, Index, Mazak usw.)

Bohrerschleifmaschinen, Werkzeugschleifmaschinen, Späne Entsorgungsanlagen, Zentrifugen
Waschanlagen, Öl-Aufbereitung usw.

Kauf von kompletten Betrieben oder Betriebsabteilungen auf eigene Rechnung.
Betriebsauflösungen, Maschinenvermittlung im Kundenauftrag, Interims Management.
Weitere rechtliche Angaben
Angaben gemäß § 5 TMG:
turn-tec Produktion und Service GmbH, Eseloher Weg 10, D-58540 Meinerzhagen
Vertreten durch: Olaf Baum
Kontakt:


Registereintrag:
Eintragung im Handelsregister. Registergericht: Iserlohn, Registernummer: 7681
Umsatzsteuer-Identifikationsnummer gemäß §27 a Umsatzsteuergesetz: DE285 487 066
Verantwortlich für den Inhalt nach § 55 Abs. 2 RStV: Olaf Baum
TELEPHONE & FAX
Telephone: +49 2358 5729185
Fax: +4923581362
These listings may also fit your interest.