Control device operating terminal

Graf-Syteco

AT 78BOE1A04C3-A5B2H2
Year of construction
2011
Location
D - Nordrhein-Westfalen
MACHINE DATA
Machine type:

Control device operating terminal
Manufacturer:

Graf-Syteco
Model:

AT 78BOE1A04C3-A5B2H2
Year of construction:

2011
Condition:

new
PRICE & LOCATION
Price:

€660 ONO plus VAT
Location:

D - Nordrhein-Westfalen
LISTING DETAILS
Listing ID:

A107-0926
Reference number:

1648
Update:

17.02.2023
DESCRIPTION
The AT 78 is a graphic capable display and control unit, which was designed for the rough use in vehicles, machines and plants.
Uuruceso
For the realization of control tasks the device has 16 digital inputs, 16 digital outputs and 7 analog inputs.
The 24V outputs are suitable for direct control of solenoid valves or relays.
Four of the outputs can be loaded with a current of up to 4A.
The total output current must not exceed 25A.
The control unit is equipped with a CAN bus interface and a RS232 interface as standard.
Optionally, a second, independent CAN interface and/or an RS422 interface is available.
8 freely usable function keys and 8 status LEDs can be easily integrated into the user program.
Features
- vehicle compatible (load-dump fixed)
- Graphic display 240 x 128 pixel
- viewing area 125 x 69 mm
- fast fence input 100 kHz
- 16 digital inputs/ 16 digital outputs
- 7 analog inputs
- bidirectional signal input/output
- 8 freely usable function keys with individually labelable swipe strips
- non-reflective display front glass
- Control and download of programs via CAN bus (standard)
- Device variant with second CAN interface
- RS232 interface (standard)
- RS422 interface (optional)
- PS2 keyboard interface (optional)
- comfortable project engineering via editor ITE6
Detailed

The listing was translated automatically. Translation errors are possible.
SELLER
Contact person: Frau Stephanie Parlitz
Dunkerstrasse 29
46325 Borken/Burlo, Germany
Last online: Yesterday
Registered since: 2008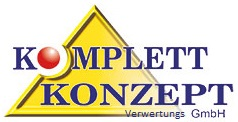 Willkommen bei der Komplett-Konzept Verwertungs GmbH

Die Komplett-Konzept Verwertungs GmbH ist ein dynamisches Unternehmen, das bereits auf eine mehr als 20 jährige Erfahrung in
den Bereichen Handel, Verwertungen, Betriebsauflösungen und Demontagen von Maschinen und Anlagen zurückblicken kann.
Bei uns finden Sie in verschiedenen Produktkategorien ein umfangreiches Sortiment.
Für Handwerk und Industrie, Maschinen und Anlagen aller Produktionsgruppen, Industrieküchen sowie Labor- und Medizintechnik.


Die Nr.1 vom Profi für Profis !
Weitere rechtliche Angaben
Komplett Konzept Verwertungs GmbH
diese vertreten durch den Geschäftsführer Stephanie Parlitz
Dunkerstr. 29
46325 Borken
Deutschland

USt-IdNr.: DE290006977
eingetragen im Handelsregister des Amtsgerichtes Amtsgericht Coesfeld
Handelsregisternummer HRB 14522
These listings may also fit your interest.
Your listing has been deleted successfully