Punching machine

GEKA

PP 50
Year of construction
2021
Condition
Ex-display machine
MACHINE DATA
Machine type:

Punching machine
Manufacturer:

GEKA
Model:

PP 50
Year of construction:

2021
Condition:

as good as new (ex-display)
PRICE & LOCATION
Price:

6,500 € ONO plus VAT
LISTING DETAILS
Listing ID:

A146-6917
Update:

12.10.2022
DESCRIPTION
Punching force 500 kN
Max. Punching capacity Ø 27 in 13 mm
throat 130 mm
Motor power 3,0 kW
Stroke rate with 20 mm stroke 25/min
maximum stroke 30 mm
Nk7xmcivf
weight 295 kg

The advertisement was translated automatically. Translation errors are possible.
SELLER
Contact person: Herr Steffen Joas
Ernst-Ackermann-Straße 11
74366 Kirchheim Neckar, Germany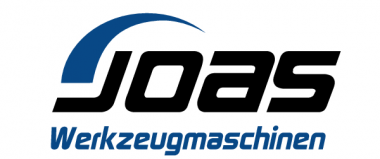 Joas Werkzeugmaschinen ist Partner der Metallbearbeitenden Industrie, Schlossereien und des Metallbaus.
Auf Grund der langen Erfahrung im Bereich der Stahlbearbeitung und Umformung, bieten wir unseren Kunden nicht nur eine kompetente Beratung, sondern sind auch reaktionsschnell in allen Servicebelangen vor Ort.
Ersatzteile und Zubehör liefern wir ab Lager.
Weitere rechtliche Angaben
Joas Werkzeugmaschinen
Ernst-Ackermann-Straße 11
74366 Kirchheim a.N.

Telefon: +49 (0) 7143-9678321

Ansprechpartner/Geschäftsführer:
Steffen Joas

UStID Nr.:
DE 272411870

Amtsgericht:
71638 Ludwigsburg
These listings may also fit your interest.