Water pressure increase

DP-Pumps

HU3 DPVE4-60 MC-FR DOL
Fixed price plus VAT
800 €
Year of construction
2008
MACHINE DATA
Machine type:

Water pressure increase
Manufacturer:

DP-Pumps
Model:

HU3 DPVE4-60 MC-FR DOL
Year of construction:

2008
Condition:

good (used)
PRICE & LOCATION
Price:

800 € Fixed price plus VAT
LISTING DETAILS
Listing ID:

A158-3141
Reference number:

4912
Update:

11.11.2022
DESCRIPTION
Hydro unit HU3 DPVE4-60 MC-FR DOL

Lbpvf
This product of the manufacturer "DP-Pumps" was developed
developed according to the most modern technology;
it has been manufactured with the utmost care and has undergone
and has been subjected to constant quality control.

The HU MC (MI/F/MF/J) is designed to increase the pressure in water
pressure in (potable) water installations and for pumping liquids with a
pumping liquids with a viscosity that is compatible
with the viscosity of water within the specified operating
within the specified operating range.

Technical data:

Type HU MC (MI/F/MF/J)
Maximum ambient temperature [°C] 40
Fluid temperature [°C] -15 to 601
Maximum operating pressure [kPa] 1,000

Year of manufacture: 2008
Test reports/checkbook up to and including 2011 are available.
The device was professionally dismantled from a running operation.

The advertisement was translated automatically. Translation errors are possible.
SELLER
Contact person: Frau Stephanie Parlitz
Dunkerstrasse 29
46325 Borken/Burlo, Germany
Last online: Yesterday
Registered since: 2008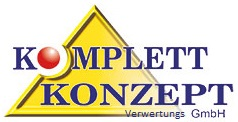 Willkommen bei der Komplett-Konzept Verwertungs GmbH

Die Komplett-Konzept Verwertungs GmbH ist ein dynamisches Unternehmen, das bereits auf eine mehr als 20 jährige Erfahrung in
den Bereichen Handel, Verwertungen, Betriebsauflösungen und Demontagen von Maschinen und Anlagen zurückblicken kann.
Bei uns finden Sie in verschiedenen Produktkategorien ein umfangreiches Sortiment.
Für Handwerk und Industrie, Maschinen und Anlagen aller Produktionsgruppen, Industrieküchen sowie Labor- und Medizintechnik.


Die Nr.1 vom Profi für Profis !
Weitere rechtliche Angaben
Komplett Konzept Verwertungs GmbH
diese vertreten durch den Geschäftsführer Stephanie Parlitz
Dunkerstr. 29
46325 Borken
Deutschland

USt-IdNr.: DE290006977
eingetragen im Handelsregister des Amtsgerichtes Amtsgericht Coesfeld
Handelsregisternummer HRB 14522
These listings may also fit your interest.