Bale opener and dewiring unit with weighing system

Diverse

B/E 3213
EXW Fixed price plus VAT
190,000 €
Year of construction
2015
MACHINE DATA
Machine type:

Bale opener and dewiring unit with weighing system
Manufacturer:

Diverse
Model:

B/E 3213
Machine number:
Year of construction:

2015
Condition:

used
Operating hours:

3500
PRICE & LOCATION
Price:

190,000 € Fixed price plus VAT
LISTING DETAILS
Listing ID:

A657-0856
Reference number:

Bale_opener_dewiring_line
Update:

28.01.2023
DESCRIPTION
Technical data bale opener and dewiring line with weighing system

Bale feeding belt, pos. 1:
Belt length 11,000 mm
Width between side parts 1,460 mm
Belt width 1,200 mm
Max. Load 7,000 kg
Conveying speed 0.2 m/second
Drive power 3 kW
Pitch of idlers 250 mm
Side wall height in feed area 70 mm
Side wall height impact wall 1,000 mm
Feed height 1,800 mm

Industrial weighing system for the bale feeding belt (additional equipment):
Weighing terminal type IT1 Ethernet
8 pieces of calibratable load cells with wishbones and a nominal load of 2,200 kg/each
Preload of the system 5,000 kg

Feed belt to bale opener and dewirer, pos. 2:
Belt length 9,500 mm
Width between side parts 1,460 mm
Belt width 1,200 mm
Max. Load 6,000 kg
Conveying speed 0.25 m/second
Drive power 9 kW
Pitch of idlers 250 mm
Side wall height 800 mm
Pitch 13

Bale opener and dewiring station, pos. 3:
Type B/E 3213
Year of manufacture 2015
Belt length 2,300 mm
Width between the side parts 1.600 mm
Belt width 1,200 mm
Max. Load 1.500 kg
Conveying speed 0.25 m/second
Drive power 1.5 + 1.5 + 1, 5 + 2.2 + 30 kW
Height of side panels 800 mm
Blade lowering speed 70/40 mm/second
Hydraulic pressure 160 bar
Pneumatic pressure 6 bar
Height of the system 5,700 mm
Bale length dimensions min. 1,000 mm, max. 2,200 mm
Bale width dimension min. 750 mm, max. 1,200 mm
Bale height dimension min. 750 mm, max. 1,200 mm
Material qualities provided OCC department stores' paper, mixed paper, punching waste, label waste, beverage cartons
Wire diameter 3 - 4 mm
Operating hours approx. 3,500 hours
Throughput capacity approx. 50 bales/hour
Total power consumption approx. 37 kW
Control system Siemens S7-300
Operator panel Siemens HMI TPU1200 in 12".

Wire reel for wire winding, pos. 4:
Drive power 5,5 kW
Pneumatic working pressure

Condition of the baler
The complete plant was used exclusively in trial operation for opening and de-wiring bales of pressed OCC paper and beverage cartons. After a short time, the project was discontinued and the system was no longer used. The conveyor technology and the bale opener and dewiring unit are really in a very good condition. As you can see from the pictures, there is almost no wear visible. The production line is ready for immediate use and available at short notice. The new price of the plant was 597.000,- ?.

Comments:
Fgeqrkj2i
The documentation (Manual, CE-declaration, electr./hydr.-drawings), are completely available in German language. Inspections are possible after agreement. We will not assume liability for the given technical data and possible errors.
DOCUMENTS
6570856.pdf

(PDF)
SELLER
Contact person: Herr Jörg Andresen
P.O.B. 23
9679 ZG Scheemda, Netherlands
Last online: Yesterday
Registered since: 2017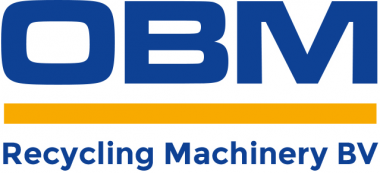 Über uns

OBM Recycling Machinery B.V. ist ein internationales Handels- und Dienstleistungsunternehmen für gebrauchte Recyclingmaschinen und -anlagen. Auf 2.500 m² Hallenfläche präsentieren wir unseren Kunden ein breites Spektrum an Herstellern und Typen, wie z.B. Ballenpressen, Förderbänder, Shredder, Mühlen, etc.

Unser kompetentes Werkstatt- und Serviceteam bietet Ihnen alle Leistungen aus einer Hand, von der einfachen Wartung, über Reparaturen, bis hin zur Generalüberholung von Maschinen mit Garantie, inklusive Montage und Inbetriebnahme.

Sie suchen einen starken Partner für den Verkauf Ihrer Altgeräte oder Einzelmaschinen?

Dann ist OBM Recycling Machinery B.V. Ihr kompetenter Partner für Ihr Projekt.

Wir freuen uns auf Ihre Anfrage.


About us

OBM Recycling Machinery BV is an international trading and service company for used recycling machines and equipment. On 2,500 m² of hall space, we present our customers a wide range of manufacturers and types, for example bale presses, conveyor belts, shredders, mills, etc.

Our competent warehouse and service team offers you all services from a single source, from simple maintenance, through repairs, to general overhaul of machines with warranty, including installation and commissioning.

Are you looking for a strong partner for selling your old equipment or individual machines?

Then OBM Recycling Machinery B.V. is your competent partner for your project.

We are looking forward to your inquiry.
Weitere rechtliche Angaben
Angaben gemäß § 5 TMG:

OBM Recycling Machinery B.V.
Haven Zuidzijde 17
NL 9679 TD Scheemda
Niederlande

Postfach:
P.O.B. 54
NL 9679 ZH Scheemda
Niederlande

Büroadresse / Besucheradresse:
Zeefbaan 22
NL 9672 BN Winschoten
Niederlande

Vertreten durch:
den Geschäftsführer: Jan Lucas Oldenburger

Kontakt:
Telefon: +31 (0)597 72 67 06

Umsatzsteuer-Identifikationsnummer gemäß §27 a Umsatzsteuergesetz:
NL 857 468 339 B01

Bank:
Konto: ING Bank Amsterdam
Anschrift: Bijlmerplein 888, NL 1102 MG Amsterdam
BIC/SWIFT: INGBNL2A
IBAN: NL75INGB0654089264

Verantwortlich für den Inhalt nach § 55 Abs. 2 RStV:
OBM Recycling Machinery B.V.
Jan Lucas Oldenburger (Geschäftsführer)
Haven Zuidzijde 17
NL 9679 TD Scheemda
Niederlande
These listings may also fit your interest.
Your listing has been deleted successfully