Canon ImagePress C710/C810/910

Canon ImagePress C710/C810/C910

Canon ImagePress C710/C810/C910
Location
Hannover, Deutschland
MACHINE DATA
Machine type:

Canon ImagePress C710/C810/910
Manufacturer:

Canon ImagePress C710/C810/C910
Model:

Canon ImagePress C710/C810/C910
Condition:

new
PRICE & LOCATION
Location:

Hannover, Deutschland
Machine for rent:

is possible
LISTING DETAILS
Listing ID:

A152-4288
Update:

23.07.2022
DESCRIPTION
The number 1. in DIGITAL PRINT, the BEST what is currently available on the market. Brilliant for entry level digital printing Canon ImagePress C710/C810/C910, 2,400 x 2,400 dpi, banner printing up to 1300 mm, integrated Fiery colour server or PRISMA Sync Controller, offset output options booklet finisher, oversize paper tray etc.... Purchase/Lease/Original Canon Maintenance. We would be happy to provide you with a custom quote. We have a Canon imagePRESS C910 in our showroom which is available for testing.
N2ubitysa

The advertisement was translated automatically. Translation errors are possible.
DOCUMENTS
1524288.pdf

(PDF)
SELLER
Contact person: Herr Stefan Buck
Podbielskistraße 278
30655 Hannover, Germany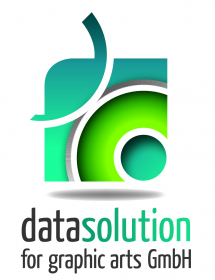 Herzlich Wilkommen bei der datasolution for graphic arts GmbH

Ihre Partner Nr. 1 in den Bereichen Digitaldrucksysteme und Weiterverarbeitungssysteme.

Unser Motto "keine Neuanschaffung ohne unser Angebot"

Gern erstellen wir Ihnen ein Angebot über unsere Systeme Kauf/Leasing/Wartung

Mit freundlichen Grüßen

Ihr datasolution-team
Weitere rechtliche Angaben
datasolution for graphic arts GmbH
Podbielskistraße 278
30655 HannoverTel: 0511/261846-0
Fax: 0511/261846-20
Steuernummer: 25 / 201 / 34229
USt-IdNr.: DE274836594
Amtsgericht Hannover HRB 206540
These listings may also fit your interest.