Slip ring

Boehlitz-Ehrenberg GmbH

9x25A
Location
D - Nordrhein-Westfalen
MACHINE DATA
Machine type:

Slip ring
Manufacturer:

Boehlitz-Ehrenberg GmbH
Model:

9x25A
Condition:

new
PRICE & LOCATION
Price:

840 € ONO plus VAT
Location:

D - Nordrhein-Westfalen
LISTING DETAILS
Listing ID:

A158-4463
Reference number:

1944
Update:

11.11.2022
DESCRIPTION
Slip ring bodies from the company
Electrotechnical devices -Boehlitz-Ehrenberg GmbH
Slip ring bodies are used for the transmission of electrical currents, data and signals from a fixed to a rotating part or vice versa.
Encapsulated design.
suitable for mounting on rotary unions

pre-wired with single wires 1m from lower edge of ring body
Rated current 9 x 25 A + PE (brass rings with copper graphite brushes)
1 x 25 A shield
Ekbaxwp
2 x 15 A (brass rings with copper graphite brushes)
Rated voltage 24 V
Number of rings 13
Degree of protection IP 54
Speed max. 20 rpm
Also serves as replacement for slip ring body 70.315/1-0000:00
(SRK 34-00)
The slip ring body is new, but unfortunately it was under a paint filling station and is slightly discolored.
*New price 12225,-?
Technical data sheet is gladly sent

The advertisement was translated automatically. Translation errors are possible.
SELLER
Contact person: Frau Stephanie Parlitz
Dunkerstrasse 29
46325 Borken/Burlo, Germany
Last online: Yesterday
Registered since: 2008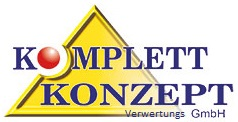 Willkommen bei der Komplett-Konzept Verwertungs GmbH

Die Komplett-Konzept Verwertungs GmbH ist ein dynamisches Unternehmen, das bereits auf eine mehr als 20 jährige Erfahrung in
den Bereichen Handel, Verwertungen, Betriebsauflösungen und Demontagen von Maschinen und Anlagen zurückblicken kann.
Bei uns finden Sie in verschiedenen Produktkategorien ein umfangreiches Sortiment.
Für Handwerk und Industrie, Maschinen und Anlagen aller Produktionsgruppen, Industrieküchen sowie Labor- und Medizintechnik.


Die Nr.1 vom Profi für Profis !
Weitere rechtliche Angaben
Komplett Konzept Verwertungs GmbH
diese vertreten durch den Geschäftsführer Stephanie Parlitz
Dunkerstr. 29
46325 Borken
Deutschland

USt-IdNr.: DE290006977
eingetragen im Handelsregister des Amtsgerichtes Amtsgericht Coesfeld
Handelsregisternummer HRB 14522
These listings may also fit your interest.