Measuring stations for digital data transmission

Anritsu

MT8860B
MACHINE DATA
Machine type:

Measuring stations for digital data transmission
Manufacturer:

Anritsu
Model:

MT8860B
Condition:

good (used)
PRICE & LOCATION
Price:

€800 ONO plus VAT
Machine for rent:

is possible
LISTING DETAILS
Listing ID:

A106-6822
Reference number:

1317
Update:

17.02.2023
DESCRIPTION
WLAN Test Set
W-LAN 802.11b/g (WiFi) Test Set for R&D, production of 802.,11b/g transmitter and receiver, ""Network"" and ""Direct"" Method, PER, EVM, LANLook
The MT8860B has two modes of operation: Network and Direct. The "Network" mode uses standard WLAN signaling and can be used for testing both transmitters and receivers of test objects. In "Direct" mode, the tests MT8860B DUT receivers, from generation and transmission of WLAN packets and tests DUT transmitter with its built-in transmitter analyzer. LANLook runs on a standard PC and works on Windows, based interface for both device configuration and the results in displays clear numerical and graphical formats. LANLook communicates with the MT8860B via a GPIB interface.
Features
Integrated test for 802.11b/g transmitter and receiver measurements WLAN 802.11
"Network" mode - tests devices using standard WLAN protocols to establish a connection to the test ring
Automatic configuration of DUT IP settings using built-in DHCP server
Packet loopback function for simplified DUT transmitter measurements
Built-in reference radio receiver for calibrated Packet Error Ratio (PER) measurements
"Direct" mode - tests WLAN devices with the support of software test mode from the silicon vendor
Gs0nsg
Transmission of user-defined WLAN packets
Built-in transmitter analyzer
Shorter test system design time
High-speed transmitter

The listing was translated automatically. Translation errors are possible.
SELLER
Contact person: Frau Stephanie Parlitz
Dunkerstrasse 29
46325 Borken/Burlo, Germany
Last online: Today
Registered since: 2008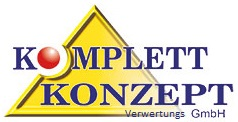 Willkommen bei der Komplett-Konzept Verwertungs GmbH

Die Komplett-Konzept Verwertungs GmbH ist ein dynamisches Unternehmen, das bereits auf eine mehr als 20 jährige Erfahrung in
den Bereichen Handel, Verwertungen, Betriebsauflösungen und Demontagen von Maschinen und Anlagen zurückblicken kann.
Bei uns finden Sie in verschiedenen Produktkategorien ein umfangreiches Sortiment.
Für Handwerk und Industrie, Maschinen und Anlagen aller Produktionsgruppen, Industrieküchen sowie Labor- und Medizintechnik.


Die Nr.1 vom Profi für Profis !
Weitere rechtliche Angaben
Komplett Konzept Verwertungs GmbH
diese vertreten durch den Geschäftsführer Stephanie Parlitz
Dunkerstr. 29
46325 Borken
Deutschland

USt-IdNr.: DE290006977
eingetragen im Handelsregister des Amtsgerichtes Amtsgericht Coesfeld
Handelsregisternummer HRB 14522
Your listing has been deleted successfully