AL-KO PowerUnit 160 new

AL-KO

APU 160P
Year of construction
2022
Type of offer
New machine
Location
Wilhelm-Maybach-Str. 16, 72108 Rottenburg, DE
MACHINE DATA
Machine type:

AL-KO PowerUnit 160 new
Manufacturer:

AL-KO
Model:

APU 160P
Year of construction:

2022
Condition:

new
PRICE & LOCATION
Location:

Wilhelm-Maybach-Str. 16, 72108 Rottenburg, DE
Machine for rent:

is possible
LISTING DETAILS
Listing ID:

A592-9141
Update:

03.05.2022
DESCRIPTION
The POWER UNIT 160 P is a tested clean air dust extractor in self-supporting sheet metal construction made of color powdered sheet steel. The unit complies with the latest regulations and is certified with the BG-GS test mark according to GS-HO-07, with a note for residual dust concentration test mark H3. This means that dust extractors of this size can be installed directly in the working area without the need for additional fire and explosion protection measures. This creates excellent production conditions with healthy air at the workplace.
The POWER UNIT 160 P is suitable both for individual extraction and as a supplement to a stationary system.
The dust extractor is suitable as a decentralized extraction unit for universal use with a wide range of materials such as wood and wood composites, paper, plastics, metal, stones, and many more. The small dimensions make it possible to install the dust extractor even in cramped workshops.
The motor is located in the air stream of the return air, is thus cooled and is covered with a sound-insulated hood.
The PLC control built into the unit housing has, in addition to a manual start, also the possibility of an automatic start by means of a potential-free contact.
Optionally, an additional control for the detection of several machines (accessories) can be connected by means of a transformer coil or potential-free contact and control of electro-pneumatic sliders with 24V. The switch-on threshold of the transducer coil and the follow-up time is adjustable for
[...]
Pgdzv

The advertisement was translated automatically. Translation errors are possible.
SELLER
Contact person: Herr Andreas Kauth
Wilhelm-Maybach-Str. 16
72108 Rottenburg, Germany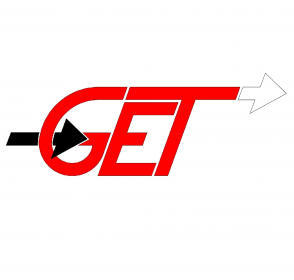 Als Spezialist mit langjähriger Markt- und Fachkenntnis bieten wir Ihnen maßgescheiderte Lösungen im Anlagenbau. Unsere Schwerpunkte sind:
- Absauganlagen für Späne und Staub
- Farbnebelabsauganlagen
- komplette Lackieranlagen
- Trockneranlagen
- Lacklager Be- und Entlüftung
- Automations- und Fördertechnik

Wir sind Ansprechpartner für Handwerk (Holzbe- und verarbeitung, Fensterbau, Metall- und Stahlbau, Gerätebau ...) und Industrie (Automobil-Hersteller, Kfz-Zulieferer, Maschinen- und Werkzeugbau, Holzindustrie...)
Sowohl Standard- als auch Sonderanlagen setzen wir kreativ und zuverlässig für Sie um. Mit unseren Anlagen erhalten Sie wirkungsvolle Filterverhältnisse bei sparsamer Energieverwendung und absoluter Investitionssicherheit auf dem neuesten Stand der Technik.

Unsere Dienstleistung umfasst sowohl Planung als auch Ausführung und Service. Auch Zubehör und Verbrauchsmaterial liefern wir zuverlässig und zeitnah.
Weitere rechtliche Angaben
GET-Entstaubungstechnik GmbH & Co. KG
Wilhelm-Maybachstr. 16
D-72108 Rottenburg am Neckar

Rechtliche Hinweise:
Inhaltlich verantwortlich: Ulrich Guhl

Amtsgericht Stuttgart
Register-Nr. HRA 722760
Umsatzsteuer-ID: 01DE146901064
TELEPHONE & FAX
Telephone: +49747298800
Fax:
These listings may also fit your interest.